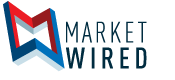 METATRON (OTC PINK: MRNJ) Announces $1,000,000 Reg A Capital Raise to fund Cannabis & Vaporize, a Secure Chat App
/EINPresswire.com/ -- DOVER, DE--(Marketwired - Mar 14, 2017) - Metatron, Inc. (OTC PINK: MRNJ), announces its plan to raise $1,000,000 using the popular method of Reg-A. The company has pre-selected Fundable to run their capital raise campaign. In Fundable's first year, they generated over $80,000,000 in funding commitments from investors, customers, and friends. Fundable has surpassed $300,000,000 and is one of the leading crowdfunding platforms. Metatron is also considering other newer crowdfunding platforms such as crowdfondue.com.
"In 2015, the SEC adopted new rules that update and expand Regulation A to help companies raise capital in the public markets. With these new rules, dubbed Regulation A+, the SEC seeks to promote capital formation, while preserving the disclosure requirements and other investor protection measures." OTC Markets
The $1,000,000 will be used to assist with the company's new security app Vaporize, along with the updating and launching of new Cannabis apps.
Mobile Apps for Cannabis Market
One of the more exciting aspects of this trade is the Company's plan to develop mobile apps for the rapidly growing cannabis and marijuana industry. Metatron was the first company to have any Cannabis related app on iTunes and has about half a dozen on the market now. The Company is expected to release a detailed update on their cannabis mobile app direction, but in the meantime investors can get a feel for the market by taking a look at MassRoots, Inc., which is one of the main players in the area of mobile applications for cannabis market.
Private Messenger App Vaporize
The status of our encrypted private messenger app, called Vaporize, continues to move forward. We have completed most of the structure on the app, and are working to install the encryption layer for ultimate level of security, and privacy. Vaporize is an end-to-end encrypted messaging app that facilitate secure communication, and will delete, or 'vaporize' messages after being sent, provide anti-screenshot or forwarding features, to allow users to chat without fear of their history being stored Additional information on beta test release will be made available in the near future.
Mobile Rebranding
The Company, through its mobile division i-Mobilize, plans to relaunch their mobile business in the specific areas of mobile encryption and security, and mobile applications for the growing cannabis and marijuana market. Under this new goal, the Company will keep its focus on a couple of dynamic concepts within the mobile market, and will look to reduce or shelve other projects to the back burner, which may be a smart move as to keep them focused on one or two projects at a time.
The Company has experience in developing over 2000+ mobile applications in the past years with over 3.5 million in sales, which shows they can bring a project from concept, to development pretty quickly.
As of March 1st, 2017, the Company has roughly 60 million shares issued and outstanding, and is traded Over the Counter under the symbol "MRNJ".
Download Apps
People interested can view and download our current live apps focused on mental health and wellness by visiting the app stores below. We plan to update these apps in our upcoming relaunch, and will be adding a couple more to our list. Stay tuned!
iTunes: https://itunes.apple.com/us/artist/i-mobilize-inc./id325075390
Google Play: https://play.google.com/store/apps/developer?id=Metatron+Inc
Facebook: http://www.facebook.com/metatroninc Twitter: http://twitter.com/metatroninc
News: http://metatroninc.com/blog
Forward-Looking Statements: Any statements made in this press release which are not historical facts contain certain forward-looking statements, as such term is defined in the Private Litigation Reform Act of 1995, concerning potential developments affecting the business, prospects, financial condition and other aspects of the company to which this release pertains. These forward-looking statements involve known and unknown risks, uncertainties and other factors that may cause our actual results of the specific items described in this release, and the company's operations generally, to differ materially from what is projected in such forward-looking statements. Although such statements are based upon the best judgments of management of the company as of the date of this release, significant deviations in magnitude, timing and other factors may result from business risks and uncertainties including, without limitation, the company's need for additional financing, which is not assured and which may result in dilution of shareholders, the company's status as a small company with a limited operating history, dependence on third parties and the continuing popularity of the iOS operating system, general market and economic conditions, technical factors, receipt of revenues, and other factors, many of which are beyond the control of the company. Although we believe that the expectations reflected in the forward-looking statements are reasonable, we cannot guarantee future results, levels of activity, performance, or achievements. Moreover, neither we nor any other person assumes responsibility for the accuracy and completeness of such statements, and we disclaim any obligation to update information contained in any forward looking statement. Metatron retained Global Discovery Group Inc. for $30,500 for consulting services, CSC Partners for $1,500, Bas1 for $2501and the company retained Pacific Equity Alliance LLC by issuing Integrative Business Alliance LLC 100m rule 144 for 1 year consulting services. Metatron does not grow, sell or distribute any substances that violate United States Law or the controlled substance act.
Contact:

Metatron Inc.
160 Greentree Drive Suite 101 Dover, DE 19904
Phone: (302) 861-0431
Email: ir@metatroninc.com

Investor Relations:
Zachary R. Logan
Grady Powell Pacific Equity Alliance, LLC
Phone: 858.886.7238
Email: info@pacif8ificequityusa.com

EIN Presswire does not exercise editorial control over third-party content provided, uploaded, published, or distributed by users of EIN Presswire. We are a distributor, not a publisher, of 3rd party content. Such content may contain the views, opinions, statements, offers, and other material of the respective users, suppliers, participants, or authors.