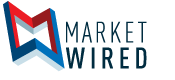 New Retail Data Connects In-Store Sales Back to Personalized Service Online
Retail associates that service customers online drive up to $68 in-store for every $100 purchased online
/EINPresswire.com/ -- MONTREAL, QC--(Marketwired - Mar 14, 2017) -  Salesfloor, a retail technology platform that enables customers to shop online directly with their local store and associate, releases new data today showing a direct correlation between customer spending in-store and the service level they receive when shopping online. For every $100 converted online by a sales associate via Salesfloor, retailers are able to attribute up to $68 purchased in a brick-and-mortar location.
Salesfloor determined in-store purchases linked to its omnichannel platform through a controlled experiment with its retail clients across categories, including Apparel, Beauty, Toys and Baby. 150 sales associates from multiple retailers were measured over a three-month period. When a purchase was made in store, associates surveyed customers to determine if anyone had assisted them online, and associates linked those sales to previous Salesfloor customer interactions.
In-store sales that were linked to Salesfloor were driven by two key use cases:
38% of sales were completed in-store after the customer shopped online on a retailer's website and connected with associates using Salesfloor's Live Chat or other shopping services
31% of sales were completed in-store after the customer received branded messages or product recommendations directly from an associate, using Salesfloor's clienteling module
"Our data clearly shows that retailers who integrate their associates in the online customer experience are seeing measurable results in-store," says Oscar Sachs, CEO and co-founder of Salesfloor. "Today, it's more important than ever to bridge the gap between shopping online and in-store, to meet the expectations of today's omnichannel customer."
Salesfloor and its retail partners are working to develop new, exciting features to further take advantage of the connection between online service and in-store sales. An innovative "From Clicks to Bricks" omnichannel reporting module will track and compare online interactions to in-store visits and other important performance indicators, like repeat business metrics. The company has also developed a "Click and Collect" feature that will allow online shoppers to view local inventory and reserve an item they see online to pick up in store. Both of these features will be available later this year.
For more information about Salesfloor, visit www.salesfloor.net.
About Salesfloor
Founded in 2013 by Oscar Sachs and Ben Rodier, Salesfloor (www.salesfloor.net) was created to address the significant void in service that shoppers experience when using a retailer's website to shop compared to when shopping in store. With Salesfloor, customers can shop online directly with the store or local sales associate, and benefit from the same high-quality experience online as they receive in store. Salesfloor currently operates from New York, Montreal and London with a team of retail executives and technologists. Retailers currently using Salesfloor's platform include Saks Fifth Avenue, Toys "R" Us, Lord & Taylor, Harry Rosen, Kiehls' and more.
PR contact
Janice Gebhardt
Uproar PR for Salesfloor
Email Contact
(312) 878-4575 x244

EIN Presswire does not exercise editorial control over third-party content provided, uploaded, published, or distributed by users of EIN Presswire. We are a distributor, not a publisher, of 3rd party content. Such content may contain the views, opinions, statements, offers, and other material of the respective users, suppliers, participants, or authors.