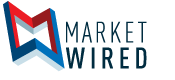 Paramount Gold Nevada Corp. to Present at 29th Roth Capital Conference in California
/EINPresswire.com/ -- WINNEMUCCA, NEVADA--(Marketwired - Mar 10, 2017) - Paramount Gold Nevada Corp. (NYSE MKT:PZG) ("Paramount") announced today that CFO, Carlo Buffone will be presenting at the 29th Annual ROTH Capital Partners Conference on Tuesday March 14, 2017 at 9:30 AM Pacific Time The Colonnade Room (Aqua) at The Ritz-Carlton, Laguna Niguel in Dana Point, CA.
The presentation will be made available on Paramount's website at www.paramountnevada.com. The Roth Conference is an invitation only investment conference.
About Paramount Gold Nevada Corp.
Paramount Gold Nevada is a U.S. based precious metals exploration company.
Paramount holds a 100% working interest in the Grassy Mountain Gold Project which consists of approximately 9,300 acres located on private and BLM land in Malheur County, Oregon. The Grassy Mountain project contains a gold-silver deposit (100% located on private land) for which a Preliminary Economic Assessment ("PEA") has been prepared and key permitting milestones accomplished. For the PEA, click here. Additionally, Paramount owns a 100% interest in the Sleeper Gold Project located in Northern Nevada. The Sleeper Gold Project, which includes the former producing Sleeper mine, totals 2,322 unpatented mining claims (approximately 60 square miles or 15,500 hectares).
Paramount Gold Nevada Corp.
Glen Van Treek
President, CEO and Director
Christos Theodossiou
Director of Corporate Communications
866-481-2233


EIN Presswire does not exercise editorial control over third-party content provided, uploaded, published, or distributed by users of EIN Presswire. We are a distributor, not a publisher, of 3rd party content. Such content may contain the views, opinions, statements, offers, and other material of the respective users, suppliers, participants, or authors.