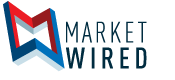 CannaVision Retains Los Angeles Securities Law Firm Dieterich and Associates for SEC S1 Registration Statement to Become Publicly Traded
/EINPresswire.com/ -- LAS VEGAS, NV--(Marketwired - Mar 9, 2017) -  StereoVision Entertainment Inc., a publicly traded Nevada company (OTC PINK: SVSN), announced today that their majority owned medical cannabis and hemp subsidiary CannaVision has retained the services of the Los Angeles securities law firm Dieterich and Associates to file an S1 registration statement with the SEC to become publicly traded.
"The public capital markets for cannabis and hemp are hot right now," said CannaVision Chairman Dr. Jay Ellenby M.D. "We intend to access them for the roll out of CannaVision's compassionate care cannabis clinics. Currently, there are 22 medical cannabis states in play for CannaVision Clinics. Florida's the first. CannaVision is also actively entering the global hemp marketplace."
StereoVision Entertainment Inc.
(http://stereovision.com) Headquartered in Las Vegas, Nevada, StereoVision is a publicly traded Nevada corporation (OTC PINK: SVSN) focused on creating, acquiring, and producing multimedia content with its media subsidiaries the majority owned family entertainment company Inspirational Vision Media (http://ivmi.biz), the wholly owned 9 time Emmy Award winning production company REZN8 (http://rezn8.com), and the majority owned Florida medical cannabis and hemp subsidiary, MediCannaVision Inc. dba CannaVision.
Safe Harbor Statement: Except for historical information, this news release may contain "Forward-looking statements" within the meaning of Section 27A of the Securities Act of 1933, Section 21E of the Securities Exchange Act of 1934 as amended.

EIN Presswire does not exercise editorial control over third-party content provided, uploaded, published, or distributed by users of EIN Presswire. We are a distributor, not a publisher, of 3rd party content. Such content may contain the views, opinions, statements, offers, and other material of the respective users, suppliers, participants, or authors.