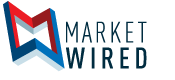 ViaDerma, Inc. Hires Product Rollout Expert to Manage Quality Control Labeling, Marketing and Distribution of its Go to Market Product Line Launch
The Company Plans to Expand the Personnel Infrastructure to Handle the Critical Go to Market Demands of Launching New Products here in the USA and Abroad for its FDA registered Viabecline topical antibiotic product that uses the Proprietary Patent Pending Delivery System
/EINPresswire.com/ -- LOS ANGELES, CA--(Marketwired - March 08, 2017) - ViaDerma, Inc. (OTC PINK: VDRM), a specialty pharmaceutical company devoted to bringing new products to market, recently announced today that the Company has hired Mr. Ivan Klarich, who is an expert in managing the launching of "Go to Market" strategies for new product compliance. The Company wants to avoid the pitfalls often found in the launching a new product or product line. The Company wants to assure a solid strategy behind the launch for the labeling, marketing and distribution. The "Quality Control" plan will assure the product meets strict guidelines, starting with the manufacturer all the way through to the point of purchase. The Company plans to continue to hire several experts in the specialty pharmaceutical field as the Company rolls out an aggressive growth plan for 2017 and the years ahead.
Mr. Klarich brings over 20 years of experience in the area of go-to-market strategy and product rollout. He has experience in working with FDA compliant manufacturers and the registration process required to sell OTC products internationally.
The Company's President, Dr. Christopher Otiko has been Selected to write an article in a leading Diabetic publication, the "Journal of Diabetes Science and Technology." Dr. Otiko has also been invited to present his abstract work at DFCON or the Diabetic Foot Global Conference in Houston, TX, March 23rd through the 25th. DFCon, website www.dfcon.com/, is the premier international, interdisciplinary diabetic foot conference in North America. Viabecline is more than 96% effective in healing diabetic foot ulcers within 4 weeks. This effect is more pronounced in more severe wounds, and the effect is the same whether the wound is infected or not," said CEO Dr. Christopher Otiko. "Our goal is to have Viabecline added to all diabetic foot ulcer treatment protocols."
About ViaDerma, Inc.
ViaDerma, Inc. (OTC PINK: VDRM) is a publicly traded specialty pharmaceutical company committed to bringing new products to market and licensing its innovative technology to current leaders in the pharmaceutical industry in a wide variety of therapeutic areas. ViaDerma's lead product, Viabecline, uses an innovative transdermal delivery method that allows for application of active ingredients in a topical form. This patent-pending dual carrier transdermal technology may be applied in products within the medical and cosmetic markets. For more information, please visit: www.viadermalicensing.com
Forward Looking Statements
Forward-Looking Statements certain statements in this release that are not historical facts are "forward-looking statements" within the meaning of the Private Securities Litigation Reform Act of 1995. Such statements may be identified using words such as "anticipate," "believe," "expect," "future," "may," "will," "would," "should," "plan," "projected," "intend," and similar expressions. Such forward-looking statements involve known and unknown risks, uncertainties and other factors that may cause the actual results, performance or achievements of the Company to be materially different from those expressed or implied by such forward-looking statements. The Company's future operating results are dependent upon many factors, including but not limited to the Company's ability to: (i) obtain sufficient capital or a strategic business arrangement to fund its expansion plans; (ii) build the management and human resources and infrastructure necessary to support the growth of its business; (iii) competitive factors and developments beyond the Company's control; and (iv) other risk factors. We assume no obligation to update the information contained in this news release.
Contact information:
Dr. Christopher Otiko
Chief Executive Officer
Email: info@viadermalicensing.com
Investor Relations Phone number: 310-734-6111

EIN Presswire does not exercise editorial control over third-party content provided, uploaded, published, or distributed by users of EIN Presswire. We are a distributor, not a publisher, of 3rd party content. Such content may contain the views, opinions, statements, offers, and other material of the respective users, suppliers, participants, or authors.