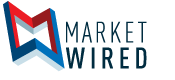 Association of Gaming Equipment Manufacturers Releases February 2017 Index
Association of Gaming Equipment Manufacturers Releases February 2017 Index
Click here for high-resolution version
/EINPresswire.com/ -- LAS VEGAS, NV--(Marketwired - Mar 7, 2017) - The AGEM Index reached another record high in February, continuing the momentum from previous months. The composite index stood at 351.4 points at the close of February 2017, which represents an increase of 21.3 points, or 6.5 percent, when compared to January 2017. The AGEM Index reported a year-over-year increase for the 17th consecutive month, rising 155.4 points, or 78.4 percent, when compared to February 2016.
During the latest period, eight of the 13 global gaming equipment manufacturers reported month-to-month increases in stock price, with two up by more than 10 percent. Five manufacturers reported decreases in stock price during the month with one experiencing double-digit losses.
The broader stock markets continued to gain value in February 2017. The S&P 500 reported a month-to-month increase of 3.7 percent, rising to 2,363.64. Additionally, the Dow Jones Industrial Average increased 4.8 percent to 20,812.24, while the NASDAQ increased 3.8 percent during the period to 5,825.44.
Selected positive contributors to the February 2017 AGEM Index included the following:
Aristocrat Technologies (ALL) contributed 11.07 points due to a 9.64 percent increase in stock price to AU$16.60.


Scientific Games Corporation (SGMS) reported a 21.47 percent increase in stock price, rising to $20.65 and contributing 4.82 points. 


Konami Corp (TYO: 0766) contributed 3.74 points due to a 4.87 percent increase in stock price to ¥4,740.


Selected negative contributors included the following:
With a stock price of $9.10 (-6.47 percent), Agilysys (AGYS) contributed negative 0.17 points.


Ainsworth Game Technology (AGI) contributed negative 0.12 points to the index due to a 3.31 percent decline in stock price to AU$1.75.



AGEM
Exchange: Symbol
 
Stock Price At Month End
Percent Change
Index
(Currency)
 
Feb-17
Jan-17
Feb-16
Prior Period
Prior Year
Contribution
Agilysys
Nasdaq: AGYS (US$)
 
9.10
9.73
10.45
(6.47)
(12.92)
(0.17)
Ainsworth Game Technology
ASX: AGI (AU$)
 
1.75
1.81
2.19
(3.31)
(20.09)
(0.12)
Aristocrat Technologies
ASX: ALL (AU$)
 
16.60
15.14
10.00
9.64
66.00
11.07
Astro Corp.
Taiwan: 3064 (NT$)
 
22.60
25.60
41.00
(11.72)
(44.88)
(0.07)
Crane Co.
NYSE: CR (US$)
 
72.29
72.04
49.05
0.35
47.38
0.18
Everi Holdings Inc.
NYSE: EVRI (US$)
 
3.25
2.95
2.94
10.17
10.54
0.27
Galaxy Gaming Inc.
OTCMKTS: GLXZ (US$)
 
0.56
0.60
0.22
(6.67)
154.55
(0.02)
Gaming Partners International
Nasdaq: GPIC (US$)
 
11.43
11.88
9.64
(3.79)
18.57
(0.04)
International Game Technology PLC
NYSE: IGT (US$)
 
27.00
26.41
14.78
2.23
82.68
1.51
INTRALOT S.A.
ATHEX: INLOT (EUR)
 
1.13
1.08
1.13
4.63
-
0.08
Konami Corp.
TYO: 9766 (¥)
 
4,740
4,520
2,739
4.87
73.06
3.74
Scientific Games Corporation
Nasdaq: SGMS (US$)
 
20.65
17.00
8.51
21.47
142.66
4.82
Transact Technologies
Nasdaq: TACT (US$)
 
7.40
6.90
7.24
7.25
2.21
0.05
 
 
 
Change in Index Value
21.30
 
 
 
AGEM Index Value: January 2016
330.14
 
 
 
AGEM Index Value: February 2017
351.44
 
 
 
 
 
With the final numbers for the year tallied, it is a good time to review performances of the past year at two of the largest US domestic markets, as well as Macau China. Nevada's tourism and gaming industries showed positive trends to close out 2016. Visitation to the Las Vegas area finished the year at an all-time high of 42.9 million travelers with roughly 620,000 more people visiting Las Vegas compared to the previous year. Visitation experienced a positive boost from the convention segment, with 6.3 million trade show attendees, also a record from the 2007 high of 6.2 million. The number of conventions held in the Las Vegas area rose, as Las Vegas hosted 21,864 trade shows, a 2.6 percent increase over the previous year.
As for gaming revenue, the Nevada Gaming Control Board recently released the 2016 Gaming Abstract, which reported total revenue for casino operations in the state of Nevada at just over $25.2 billion for the fiscal year ending June 30. Of the total, gaming revenue accounted for 42.6 percent, or nearly $10.8 billion over the same period. Total revenue was up 2.6 percent from 2015 while gaming revenue increased 1.3 percent as the hospitality sector of the casino business continues to expand.
Of the statewide revenue total, $22.6 billion, or 89.5 percent, originated in the Clark County (Southern Nevada) market area. Additionally, 86.2 percent of the statewide gaming revenue was generated in Clark County, with nearly $9.3 billion in gaming spend. Revenue in Clark County rose 2.5 percent from the $22.0 billion reported in 2015, while gaming revenue grew 1.1 percent from $9.2 billion in the prior year.
Over 66.1 percent of Nevada's gaming revenue was attributed to coin-operated devices with $7.1 billion worth of coin-operated revenues in the year 2016. By comparison, pit revenue accounted for $3.2 billion on the year, or 30.2 percent of total gaming revenue. Coin-operated devices experienced reasonable growth from 2015. In the state of Nevada, coin-operated revenue grew 3 percent from the $6.9 billion reported in the prior year.
Pennsylvania gaming revenue also experienced a moderate increase from $3.17 billion in 2015 to $3.21 billion in 2016, or a 1.2 percent revenue increase. Slot machine revenue in the area remained relatively flat year to year with a small increase of 0.2 percent from $2.36 billion in 2015 to $2.37 billion in 2016.
Macau gaming revenue declined 1.9 percent year over year from $28.9 billion to $28.3 billion in 2016, though the last five months of 2016 showed positive increases in year-over-year revenues. The number of slot machines decreased in Macau from 14,578 units in 2015 to 13,826 units at the end of 2016, and slot machine revenue followed suit with a 3.1 percent decline.
The AGEM Index is published monthly by Association of Gaming Equipment Manufacturers (AGEM) and Applied Analysis | Copyright © 2017
The AGEM Index
The Association of Gaming Equipment Manufacturers (AGEM) produces the monthly AGEM Index that comprises 14 global gaming suppliers throughout the world. A total of 9 suppliers are based in the United States and are listed on the NYSE, Nasdaq or OTC market, while two trade on the Australian exchange, one supplier trades on the Athens exchange, one on the Tokyo exchange, and another trades on the Taiwan OTC exchange. The index is computed based on the month-end stock price (adjusted for dividends and splits) of each company and weighted based on approximation of market capitalization. Market capitalizations for manufacturers trading on foreign exchanges have been converted to US dollar-equivalents as of month-end for comparability purposes. The AGEM Index is based on a 100-point value as of January 2005.
About AGEM
AGEM is an international trade association representing manufacturers of electronic gaming devices, systems, lotteries, and components for the gaming industry. The Association works to further the interests of gaming equipment manufacturers throughout the world. Through political action, tradeshow partnerships, information dissemination and good corporate citizenship, the members of AGEM work together to create benefits for every company within the organization. Together, AGEM and its member organizations have assisted regulatory commissions and participated in the legislative process to solve problems and create a positive business environment.
AGEM Index
The AGEM index and overview is prepared by Applied Analysis (AA). AA is a Nevada-based advisory services firm providing consultation services for public and private entities. The company utilizes extensive experience in economics, information technology and finance to provide a wide range of services, including urban economic consulting, financial advisory services, market analysis, public policy analysis, hospitality industry and gaming consulting, and information system and technology consulting.
AGEM Membership Roster
AGEM Gold Members:
AGS
Ainsworth Game Technology
Aristocrat Technologies
NOVOMATIC Group
Everi Holdings Inc.
International Game Technology PLC (IGT)
Intralot S.A.
Konami Gaming
Merkur Gaming
Sega Sammy Creation
Scientific Games


AGEM Silver Members: Action Gaming, Aruze Gaming America, Casino Technology, Crane Payment Innovations (CPI), Gaming Partners International (GPI), JCM Global, NYX Gaming Group, Ortiz Gaming, Suzo-Happ Group, TCSJohnHuxley and Zitro.
AGEM Bronze Members: Abbiati Casino Equipment, Alfastreet, Amatic Industries, APEX gaming, Astro Corp., BetConstruct, Bingotimes Digital Technology, Boss Gaming, Cammegh Limited, Century Gaming Technologies, CG Technology (CGT), Cole Kepro International, DEQ Systems, Euro Games Technology (EGT), Exacta Systems, FBM, Galaxy Gaming, Gamblit Gaming, GameCo, Gaming Arts, Gaming Support, Glory Global Solutions, Gold Club, Grand Vision Gaming, Incredible Technologies, Inspired Gaming, Interblock USA, Intervision Gaming, ISMS, Iverson Gaming Systems, Jumbo Technology, Matsui Gaming Machine Co., Metronia, Patriot Gaming & Electronics, Quixant Ltd., Table Trac, Universal Gaming Resources, Vantiv Entertainment Solutions, Wells-Gardner Technologies and Win Systems.
AGEM Associate Members: 3M Touch Systems, Advanced Gaming Associates, Adlink Technology, Advantech-Innocore, Agilysys, AMD, Arrow International, Asimex Global, Atrient, Automated Cashless Systems, AVUITY, Axiomtek, British Group Interactive (BGI), Brown & Brown Insurance of Nevada, Camryn Industries, CardConnect, Carmanah Signs, Casino Connection International, Casino Screens, Catapult Global, CDC Gaming Reports, CMC Trading Engineering, Cooper Levenson, Digital Instinct, DiTronics Financial Services, Duane Morris LLP, DynaGraphic Printing, EFCOtec Corporation, Eilers & Krejcik Gaming, Elite Gaming Technology, Esterline Interface Technologies, Fantini Research, Finnegan, Henderson, Farabow, Garrett & Dunner, Four Corners, Fox Rothschild, G2 Game Design, Gambling Compliance, GAN, Gaming and Entertainment Touch Technology, Gaming Capital Group, Ganlot, Gary Platt Manufacturing, Gasser Chair Company, Genesis Interactive Technologies, GeoComply USA, Global Gaming Group (G3), Greenberg Traurig, Holley, Driggs, Walch, Fine, Wray, Puzey & Thompson, House Advantage, Howard & Howard, Impact Display Solutions, Intel, IPS, James Industries, James Industry Research Group, JCS Technologies, Jones Walker, KEY-BAK, Kontron, Lazcano Sámano, Lewis Roca Rothgerber, Lightstone Solutions, Majestic Realty, Media Resources, Metalcraft, NanoLumens, Olsen Gaming / Spectronix, Outpost Creative, Passport Technology, Patir Casino Seating, Portilla Ruy-Díaz y Aguilar, Proforma GPS, Regulatory Management Counselors (RMC), RMMC, RSM US LLP, Sanmina, SCA Gaming, Sightline Payments, Slot Constructor, Southwest Manufacturing Services, Spin Games, StylGame USA, Taft Stettinius & Hollister, Talent Associates, The Bright Group, Tohkoh Plastics America, Touch Dynamic, Touch Embedded Solutions, Tournament One, TOVIS, TraffGen USA, TransAct Technologies, Veridocs, Wells Fargo, Young Electric Sign Company (YESCO) and Zebra Technologies.
Image Available: http://www2.marketwire.com/mw/frame_mw?attachid=3116965

For More Information, Contact:
Marcus Prater
Executive Director
P.O. Box 50049
Henderson, NV 89016-0049
702.812.6932
Email Contact