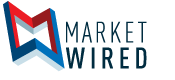 Interface Masters Technologies Announces Sierra 3352, a Dual Port 10G Encryption NIC Based on Cavium Nitrox III
SAN JOSE, CA--(Marketwired - March 07, 2017) - Interface Masters Technologies, an industry leader and innovator in networking solutions, has announced its second encryption Network Interface Card (NIC) product in the newly re-branded NICs series, Sierra. Sierra 3352 is a low profile, dual port SFP+ fiber NIC based on Cavium's Nitrox III series IPsec and SSL acceleration technology and Intel's 82599 10Gb Ethernet controller.
/EINPresswire.com/ -- Sierra 3352 is designed to integrate with PCI Express compatible servers and high-end security appliances. It supports high speed networking and hardware assisted encryption off-load in mission-critical applications such as network security appliances, data analytics platforms, data center virtualization, secure data center to data center file transmission, Software Defined Networks (SDN), and Network Function Virtualization (NFV) services.
"Interface Masters stays true to its mission of supporting customer networking requirements with innovative products, diligent customer support, and competitive pricing," stated Ben Askarinam, CEO of Interface Masters Technologies.
Sierra 3352 provides features that are essential in today's data centers:
PCI-e x 8 Gen 3.0 compatible server adapter
Dual-port SFP+ connector for multi-mode or single-mode support
Peak bandwidth 8 GT/s in each direction per PCI Express lane
Cavium Nitrox III family series support for SSL/IPSEC hardware acceleration offload
Intel 82599 dual MAC and PHY Ethernet controller
Virtualization support
Integrated PHY for full and half-duplex 10Gb support
TCP/UDP/IP checksum offload and TCP/UDP segmentation
IEEE 802.1q, 802.3ab, 802.3x compliant
Layer 2, 3 and 4 advanced packet filtering capabilities (IPv4, IPv6)
Low profile form factor
Low power consumption
Full RoHS compliance
FCC class A and CE certification
Pricing and Availability
Sierra 3352 is available now for evaluation. For more information, please contact the Interface Master's sales team at sales@interfacemasters.com.
About Interface Masters
Interface Masters Technologies is a leading provider of high speed embedded networking products. We develop and manufacture networking / embedded appliances, smart NICs, server adapter cards with high port density networking offload and bypass functionality for 1G, 10G, 25G, 40G, 50G, and 100G markets. For over 20 years, Interface Masters Technologies has been providing innovative networking solutions with customization services to OEMs, Fortune 100 and start-up companies. Our headquarters are located in San Jose, California. We design and manufacture all of our products in the United States.
For more information about Interface Masters Technologies, visit: http://www.interfacemasters.com
Media Contact:
Stephanie C Yanogacio
Marketing Manager
Interface Masters Technologies
Email contact