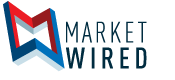 hubbub health receives Frost & Sullivan's Customer Value Leadership Award
Turning traditional wellness programs on their heads, hubbub is now turning heads for its industry leadership
/EINPresswire.com/ -- PORTLAND, OR--(Marketwired - March 07, 2017) - hubbub health, an evidence-based corporate wellness technology company in the Cambia Health Solutions family of companies, has been awarded the Frost & Sullivan's 2017 North American Customer Value Leadership Award for Employee Health Engagement Solutions. Serious on science, but lighthearted in communication, hubbub is jubilant at being recognized with this prestigious award that demonstrates leadership in the wellness industry. The award is to be officially received at Frost & Sullivan's Best Practices Awards Ceremony on March 21st by Winston Ball, hubbub health Chief Operating Officer, and Adam Lynch, hubbub health Vice President of Product and Technology.
Frost & Sullivan's Best Practices Awards recognize companies for superior leadership, technological innovation, customer service, and strategic product development. All candidates were benchmarked and measured on performance through independent, primary interviews, and secondary industry research. Notably, hubbub did not apply for this award, which made this selection an even higher honor.
Since inception, hubbub departed from the stale and boring methods of traditional wellness programs, instead favoring a fun, evidence-informed, technology infused, comprehensive wellness approach that provides real value for both employees and their employers. According to Frost & Sullivan Research Associate, Michelle Reich, "hubbub health's advanced platform provides gamified challenges engaging the variety of health situations of employee populations, including those living a healthy lifestyle, those at risk of developing a lifestyle-related disease, and those needing management of an existing disease. The challenges promote user-engagement to bolster employees' health and overall employee well-being efficiently."
About hubbub health
hubbub health is a corporate wellness technology company offering a platform of evidenced-based wellbeing solutions which drive meaningful health outcomes. Their integrated application delivers engaging content accessible at work and through an intuitive mobile app. The accessibility allows hubbub to cultivate healthy habits with a holistic scope that includes physical, mental, emotional, and financial wellbeing. hubbub technology, content, and programs meet diverse needs, positively influencing daily habits and lifestyle, and genuinely aiding workforces to become happier and healthier. Headquartered in Portland, Oregon, hubbub is part of the Cambia Health Solutions family of companies. For more information, please visit https://www.hubbubhealth.com/.
About Cambia Health Solutions
Cambia Health Solutions, headquartered in Portland, Oregon, is dedicated to transforming health care. We put people at the heart of everything we do as we work to make the health care system more economically-sustainable and efficient for people and their families. Our company reaches more than 70 million Americans nationwide, including more than two million people in the Pacific Northwest who are enrolled in our regional health plans. To learn more about us, visit CambiaHealth.com or Twitter.com/cambia.