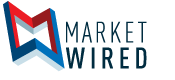 amplifire Appoints Howard to VP of Marketing Post
Melanie Howard Heads Marketing and Communications for e-Learning Software
Melanie Howard to Head Marketing and Communications for e-Learning Software
Click here for high-resolution version
/EINPresswire.com/ -- BOULDER, CO--(Marketwired - March 07, 2017) - amplifire, a scientifically proven and adaptive learning software used by healthcare, education and Fortune 500 compaies like UCHealth, Partners Health, Time Warner, CompTIA, Mastec, and The Princeton Review, announced the appointment of Melanie Howard as vice president of marketing for all company divisions.
Howard, with more than 20 years' experience in the corporate, healthcare, education and technology sectors, will lead a team responsible for the marketing, advertising and communications strategy and implementation for all company verticals: amplifire Healthcare Alliance, amplifire Advanced Education, and amplifire Performance.
"We are excited to have Melanie's leadership at a time of significant growth and demand for our platforms," said Bob Burgin, CEO of amplifire. "Her extensive expertise will help us convey the robust science behind our unique customer-centric offerings to all businesses in need of increasing employee knowledge and productivity while reducing workplace risk."
Amplifire's proprietary software, developed by the world's leading experts in cognition, includes triggers that switch on learning and dopamine levels in the brain resulting in faster learning gains coupled with increased memory and retention over time. Amplifire's patented algorithms and visual heat maps provide evidence of learning and the reduction of Confidently Held Misinformation™ that can cause risk, loss and harm in any industry.
The e-learning market in the United States is forecast to grow by 15.64 percent by 2020. The "E-learning Markets in the US 2016-2020" report points to cloud-based solutions as a key trend. And, as technological advancements further disrupt the corporate and health care workplaces, Fortune 500 companies and nonprofits alike are turning to eLearning strategies to help reach productivity goals, decrease risk and improve ROI. AT&T chairman and chief executive Randall Stephenson shared in a New York Times article his belief in the need to instill a culture of learning in order for his company to survive.
According to a new book, The Future Workplace Experience: 10 Rules for Mastering Disruption in Recruiting and Engaging Employees by Jeanne Meister and Kevin Mulcahy, companies like Airbnb, Google and Cisco are embracing on-demand learning as a requirement to survive in a future-oriented workplace. IBM has forecast that human knowledge is doubling every 12 hours. For Learning & Development (L&D) and HR departments, this means embracing on-demand learning to help employees learn "at the speed of business." For the fast moving healthcare industry, the seriousness of patient safety means practitioners need to keep up with training while on the job. (https://business.udemy.com/blog/workplace-learning-reinvented).
"Amplifire is focused on the profound global impact of workplace education and training," said Howard, adding, "their work is saving lives and saving companies millions of dollars. I'm honored to join this distinguished team and help communicate solutions to their customers."
Prior to joining amplifire, Howard held senior marcom roles at SaaS and Fortune 500 companies, and owned and operated a marcom agency in Denver and Los Angeles where she represented e-learning and healthcare organizations. Howard's career also included stints at Hill & Knowlton and Edelman Worldwide. Her work has earned several coveted industry awards. Howard holds a bachelor's degree in English and Journalism from the University of California, Los Angeles (UCLA), and is earning an MBA from the University of Illinois.
For more information about amplifire, or to schedule an interview with its leaders or brain science advisors, contact Melanie Howard at Mhoward@amplifire.com.
About amplifire:
Amplifire's mission is to build a smarter, safer, more prosperous world in which people perform at their highest potential. Amplifire, a division of Knowledge Factor, a leading software-as-a-service (SaaS) company, makes online learning platforms that maximize human performance at scale by reducing confidently held misinformation leading to risk, loss and harm. Perfected since 2001 by the world's leading experts in brain science and cognition, Amplifire's patented algorithms and analytics have improved the lives of thousands of professionals, students and patients and saved clients millions of dollars. Learn more about Amplifire's Advanced Education for higher ed, Performance for the corporate market, and the HealthcareAlliance for the healthcare industry at www.amplifire.com.
Image Available: http://www.marketwire.com/library/MwGo/2017/3/7/11G132348/Images/Howard_Melanie-049_RED_copy-0bfcb8f32a80a46fb01d8eeb045bec43.jpg