Geneva Event: Sri Lanka Rejects Foreign Judges in Accountability Mechanism: What Next?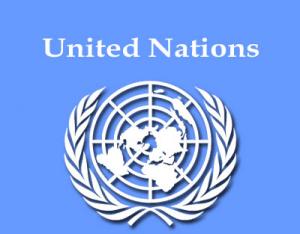 • When: March 9 (Thursday) • Time: 11:00 AM • Where: Room XXVI at the UN Human Rights Council
GENEVA, SWITZERLAND, March 7, 2017 /
EINPresswire.com
/ --
In 2015 the UN Human Rights Council passed Resolution 30/1 on Transitional Justice in Sri Lanka. The Resolution calls for the "participation" of foreign judges. Since the term "participation" is covered in ambiguity, relevant stakeholders have interpreted it different ways according to their respective constituents. However, the UN High Commissioner's repeated call for a hybrid court in the advanced copy of the Council's Report and the Sri Lankan President's immediate rejection of the idea of foreign judges constitute a paradigm shift. The issue has become sharpened raising the question of how a rollover resolution will be interpreted.
The Side Event will explore the various scenarios such as time bound benchmarks, and also the consequences of a failure of benchmarks in terms of a referral to the UN General Assembly.
• When: March 9 (Thursday)
• Time: 11:00 AM
• Where: Room XXVI at the UN Human Rights Council
Speakers:
1) Richard J. Rogers, a USA (California) and UK qualified lawyer, has 20 years experience in international criminal law and human rights. He has held senior positions in the UN and OSCE: He was the OSCE's Chief legal system monitor in post-conflict Kosovo, the Principal Defender at the UN's Extraordinary Chambers in the Courts of Cambodia, and the head of legal support for the Appeals Chamber at the UN's International Criminal Tribunal for Yugoslavia. Richard is currently assisting several victim groups before the International Criminal Court and has worked with national war crimes courts in Bangladesh, Bosnia and Herzegovina, Croatia, Kosovo, and Uganda. Richard has recently provided expert testimony before the US Congress House Committee on Foreign Affairs, and spoken to human rights issues before the European Parliament's human rights committee and the Bosnian Parliament. He is a founding partner of Global Diligence LLP.
2) Alexandre Prezanti:
Alexandre Prezanti was called to the Bar of England and Wales, Alexandre specialises in investigation and strategic litigation in post conflict environments. He has investigated and filed complaints to the International Criminal Court on behalf of victims from several situations, including Georgia, Ukraine and Cambodia, focusing on land grabbing political persecution. Alexandre has assisted litigants in cases at the European Court of Human Rights and served as Adjunct Professor in International Criminal Law at the University of Washington and Lee in the USA.
• Contact:
Suginthan Murugiah
United Nations Representative
Transnational Government of Tamil Eelam (TGTE)
Email: secretariat@tgte.org
Phone: +41799432420
Sponsored by: Tour La Page and TGTE
Suginthan Murugiah
Transnational Government of Tamil Eelam (TGTE)
+41799432420
email us here