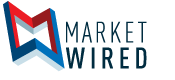 NextTier Education Platform Launches International Expansion with Japanese School Partnership
St. Mary's International School out of Tokyo adopts the web- and mobile-based postsecondary readiness platform
/EINPresswire.com/ -- CHICAGO, IL--(Marketwired - Mar 7, 2017) - NextTier Education Inc. today announced it has finalized a partnership to provide St. Mary's International School in Tokyo, Japan with its advanced web- and mobile-based platform that redefines how district personnel, school counselors, students, and their parents navigate the complicated college planning, search, and application process.
St. Mary's is a non-profit private, all-boys international high school based in Tokyo. With 900 K-12 students, including 310 high school students, St. Mary's boasts an almost 100 percent track record of graduates attending college with 61 percent going to universities in the United States.
The NextTier platform will prioritize real-time, active collaboration between students, educators, and parents to deliver critical information on every two- and four-year college in the U.S. The first platform of its kind, NextTier provides each student with a personalized, comprehensive college application plan, including a detailed list of every school's required tasks, step-by-step guidance, and deadlines for completing each task in the process. NextTier's database also includes information on more than 20,000 scholarships and grants, and helps students to successfully research and identify the right financial support opportunities.
The NextTier cloud platform enables St. Mary's administrators to quickly view every student's to-do list, supervise deadlines and status in the application process, and communicate directly with individual students and groups via mobile texts and alerts to keep them engaged, motivated, and on schedule.
"Our partnership with St. Mary's is the beginning of NextTier's planned global expansion," said Justin Shiffman, founder and CEO of NextTier. "With our translation capabilities, our goal is to eliminate the potential barriers to higher education for every student and empower students and parents to have full control over the search and application process across international markets."
Students attending St. Mary's schools are now able to access NextTier. They have been automatically connected with their school counselors, can instantly communicate with those team members, and begin building their college search and application work plans.
About NextTier Education
Founded in 2014, Chicago-based NextTier Education, Inc. is the first postsecondary readiness solution with user engagement as its top priority. NextTier helps students find the right-fit schools, navigate the process to plan and apply to schools, and identify ways to finance their investments. Additional information is available at www.nexttier.com or by calling 312.690.9996.
Contact:
Kevin Martin
Scott Phillips + Associates, Inc.
Email Contact
312.943.9100 x23