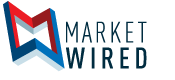 Eyeview Appoints TiVo SVP Brian Katz to Lead Advanced Television Solutions Across Brand Client Initiatives
/EINPresswire.com/ -- NEW YORK, NY--(Marketwired - Mar 6, 2017) - Eyeview, the industry leader in outcome-based video marketing, today announced the appointment of Brian Katz as Vice President, Advanced TV Insights & Strategy. Katz brings more than twenty years of experience in cable, digital and broadcast to the role.
Katz will lead and execute custom advanced TV solutions for Eyeview's retail, CPG, auto and travel clients. He will leverage his experience to make addressable TV approachable for marketers who are new to this medium, and ensure the best financial outcomes for their paid media investments.
"Our clients want to do more with addressable TV, but feel it is way too complicated and cumbersome. They struggle to develop best practices, resources and experience with the medium. Brian's expertise makes him a great client-facing advocate for marketers looking to engage, learn and expand their TV options. Video is evolving rapidly and Eyeview will continue to build thought leadership across our video portfolio," said Jason Baadsgaard, CRO, Eyeview.
"I am thrilled to be joining the Eyeview team and believe their market offering surpasses others in the increasingly complicated addressable television space," said Katz. "Being able to offer solutions across all forms of video, along with high accountability on the outcomes, is very powerful. At Eyeview, I am fortunate to be serving many of the same F500 brands I've historically partnered with in the past."
Before joining Eyeview, Katz served as a Senior Vice President of Audience & Purchaser Insights at TiVo. Katz also held multiple roles at NBCU cable and distribution units. He began his career at Paramount Domestic Television supporting sales strategy and syndicated programming for UPN.
Katz believes Eyeview is well ahead of the industry from a creative and measurement mindset. "Once marketers understand our capabilities, I think they will naturally gravitate toward the outcome-based approach to video advertising."
"Brian joins Eyeview at a key inflection point in video advertising, where marketers have become frustrated with legacy ad serving platforms and traditional measurement. Our clients demand more creative personalization, financial accountability and quite simply, results," said Baadsgaard. "Brian's extensive experience in media and consumer insights makes him a tremendous addition as we push the industry towards more targeted and accountable solutions."
This appointment will be instrumental as Eyeview moves to own the outcome-based video marketing category.
About Eyeview:
Eyeview is a video marketing technology company and the industry leader in outcome-based video marketing. Eyeview delivers superior return on investment through 1-to-1 video.
Through proprietary VideoIQ® technology, Eyeview easily leverages brand, product and consumer data to create and deliver 1-to-1 video ads to every consumer and ultimately drive sales. VideoIQ® provides an elemental knowledge of video variables that powers a results-driven decisioning engine, capable of making billions of decisions each day, delivering the most relevant message to every consumer across television, desktop, mobile and Facebook.
Headquartered in New York City, with offices in L.A., Detroit, Seattle, Chicago and London, Eyeview serves the nation's top brands, including P&G, Walgreens, Lowes, Honda, BMW and Priceline. Eyeview was ranked as the 2nd fastest growing company in the Tri-State Area by Deloitte's Technology Fast 500™. For more information, visit http://www.eyeviewdigital.com/
MEDIA CONTACT:
Blast PR on behalf of Eyeview
KristinAnn Janishefski
Email Contact
310.560.6258
Distribution channels:
Amusement, Gaming & Casino
,
Beauty & Hair Care
,
Book Publishing Industry
,
Consumer Goods
,
Food & Beverage Industry
,
Media, Advertising & PR
,
Movie Industry
,
Music Industry
,
Technology
,
Textiles & Fabric Industry

EIN Presswire does not exercise editorial control over third-party content provided, uploaded, published, or distributed by users of EIN Presswire. We are a distributor, not a publisher, of 3rd party content. Such content may contain the views, opinions, statements, offers, and other material of the respective users, suppliers, participants, or authors.