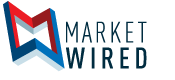 OCEARCH Tags Great White and Tiger Shark off Hilton Head Island, SC on Great White Shark Lydia's Tagging Anniversary
OCEARCH Tags Great White and Tiger Shark off Hilton Head Island, SC on Great White Shark Lydia's Tagging Anniversary
Click here for high-resolution version
On Friday, OCEARCH and its collaborative team of multi-institutional scientists tagged their first two sharks of the Lowcountry research expedition
Click here for high-resolution version
/EINPresswire.com/ -- PART CITY, UT--(Marketwired - March 06, 2017) - On Friday, OCEARCH and its collaborative team of multi-institutional scientists tagged their first two sharks of the Lowcountry research expedition -- Hilton, a 1,326-pound, 12.5-foot, mature male great white shark named after the community in Hilton Head Island, and Weimar, a 304-pound, 9.4-foot male tiger shark named after OCEARCH's long time supporter, Ruth Weimar. Weimar generously welcomed OCEARCH and helped coordinate education outreach efforts, reaching more than 4,000 students from various schools and organizations, in Savannah and Brunswick, GA, on and off the MV OCEARCH vessel.
Both sharks were satellite-tagged off Hilton Head, SC. "It's the first time we've tagged a great white shark and a tiger shark on the same day, in the same location," said Chris Fischer, OCEARCH Founding Chairman and Expedition Leader.
The goal of this expedition is to gather data on the ecology, physiology, and behavior of sharks in the North Atlantic Ocean, and to increase the sample size of the Great White Shark research started in 2012 in Cape Cod, MA. OCEARCH and its collaborating scientists have a total of 21 satellite-tagged white sharks of various life stages swimming around the North Atlantic.
"With the warmer than expected water temperatures, we thought we might see a tiger shark before the end of the expedition," said Bryan Frazier, Lowcountry expedition lead scientist and Marine Biologist at the South Carolina Department of Natural Resources. "But to catch a white and a tiger on the same day was completely unexpected and will be quite beneficial to our research."
"The real-time tracking of the sharks' movements, long-term satellite and acoustic tracking, health assessments through blood, parasite and mucus sampling, and more, will allow us to understand how the different species interact and use the habitat off the South Carolina coast," Frazier added.
Hilton and Weimar's tagging also marks the anniversary of Great White Shark Lydia who was tagged by OCEARCH in 2013, off Jacksonville, FL. Since her tagging, Lydia has traveled 35,566 miles and was the first shark documented to have crossed the mid-Atlantic ridge. Researchers hope Hilton and Weimar will provide impressive tracks as Lydia's.
As Hilton and Weimar's fin breaks the surface, their satellite tags will transmit their locations. You can follow the sharks tagged during Expedition Lowcountry by accessing the near-real time, free online Global Shark Tracker or by downloading the Global Shark Tracker App available for Apple and Android platforms.
OCEARCH and its collaborating scientists will continue to tag and sample sharks off the Georgia, South Carolina and North Carolina coasts until March 15.
About OCEARCH: OCEARCH is a recognized world leader in generating critical scientific data related to tracking (telemetry) and biological studies of keystone marine species such as great white and tiger sharks, in conjunction with conservation outreach and education at a measurable global scale. OCEARCH shares real-time migration data through OCEARCH's Global Shark Tracker -- In 2015, OCEARCH open-sourced the data on the Global Shark Tracker to over 15 million users. OCEARCH also inspires current and future generations of explorers, scientists, and stewards of the ocean through its STEM Learning Program. The free STEM Curriculum, available for grades K-8 and created in partnership with Landry's, Inc. enables students to learn STEM skills while following the real-time data on the movements of their favorite sharks. In partnership with Costa Sunglasses and YETI Coolers, the researchers OCEARCH supports work aboard the M/V OCEARCH, a 126' Cat-powered vessel equipped with a 75,000 lb. hydraulic research platform, where the ship serves as both mothership and at-sea laboratory. Scientists have approximately 15 minutes of access to live, mature sharks to conduct up to 12 studies. The sharks are measured, tissue and blood samples are collected, and satellite and acoustic transmitters are attached. Over 146 researchers from 80 regional and international institutions have partnered with OCEARCH.
About Costa: As the leading manufacturer of the world's clearest polarized performance sunglasses, Costa offers superior lens technology and unparalleled fit and durability. Still handcrafted today in Florida, Costa has created the highest quality, best performing sunglasses for outdoor enthusiasts since 1983. For Costa, conservation is all about sustainable fishing. Many fisheries that should be vibrant and healthy are all but devoid of native fish because they have fallen victim to poor fishing practices, unregulated development, lack of watershed protection or all of the above. Costa works with partners around the world to help increase awareness and influence policy so that both the fish and fishermen of tomorrow will have healthy waters to enjoy. Costa encourages others to help in any way they can.
Image Available: http://www.marketwire.com/library/MwGo/2017/3/6/11G132137/Images/03032017_OCEARCH_Lowcountry_0903-b6adf29194dfa709b733140cdeb21b4f.jpg
Image Available: http://www.marketwire.com/library/MwGo/2017/3/6/11G132137/Images/03032017_OCEARCH_Lowcountry_0061-d6dbd82c85d7be6d95e3766fa8765790.jpg