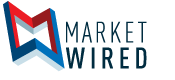 Supernova Energy, Inc. Discusses Progress at Kansas Oil and Gas Leases
/EINPresswire.com/ -- ROCKVILLE CENTER, NY--(Marketwired - Mar 1, 2017) - Supernova Energy Inc. (OTC PINK: SPRN) ("Supernova Energy" or the "Company") is pleased to provide this update regarding its oil and gas operations in the state of Kansas.
In late 2015, Supernova Energy took control of operations at a majority of its oil and gas leases in the state of Kansas. Since assuming control, the Company has been able to bring four of the leases back into production. As a result, total oil and gas production in the last year (2016) increased to over 2,500 barrels of oil, generating just over $100,000 in revenue. In addition, restarting production enable the Company to significantly improve its balance sheet by adding over $400,000 in asset valuation.
"Now that we have taken control of operations and brought oil production back online, we can turn our focus to strategic well recompletions and workovers on each of our leases to build up production levels," commented Kevin Malone, Supernova Energy CEO. "We expect to identify, finance, and develop numerous low-risk opportunities at each of our oil and gas leases over the next year. This should significantly boost our revenues and bottom line."
Supernova Energy, Inc. is the operator of and working interest owner in a total of 8 oil and gas leases -- 4 of which are currently producing. In total, the oil and gas leases cover over 1,300 acres in the state of Kansas.
About Supernova Energy Inc.
Supernova Energy Inc. is an American based oil and gas production and exploration company with key holdings in Kansas and Kentucky. The Company's goal is to acquire economical leases in known oil and gas formations with low cost of recovery. The strategy is to specializing in well bore completion, re-completion and workovers on existing oil and gas production.
For more information investors can visit www.supernovaenergyinc.com.