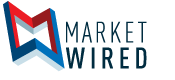 COLINA: Legacy, Psychological Horror Video Game, Set to Exhibit at PAX East
Third-Person Adventure from CHANCE6 Studios Offers Eerie -Booth Experience for Event Attendees
/EINPresswire.com/ -- IRVINE, CA--(Marketwired - Mar 1, 2017) - CHANCE6 Studios, an indie-gaming consulting firm and developer of cutting-edge games, is proud to announce its presence at this year's PAX East conference, scheduled to take place at the Boston Convention and Exhibition Center (BCEC), March 10th-12th. The event, one of the largest of its kind (matched only by its sister conference, PAX West), draws tens of thousands of attendees each year looking to see, hear and experience the insanity of over a hundred thousand square feet of show floor and all genres, platforms and styles of games represented. The technical wizards behind the groundbreaking, third-person psychological thriller, COLINA: Legacy (CL), will be on hand to showcase the exciting new video game's features throughout the conference at booth #12128 -- which has been cleverly designed to replicate the eerie aesthetics of the game itself.
CL evangelist, Sean Slavik of CHANCE6 Studios, could not be more excited about the game's upcoming debut: "COLINA: Legacy has been a true labor of love for the talented team that has spent over two years creating the most user-immersive experience possible," he states. "As a tribute to the game's incredible storyline -- and added treat for attendees -- we have decided to upgrade the traditional booth experience by formatting the 20'x20' space to reflect 'granny's kitchen' -- an eerie vision from CL's complex world of horror and suspense."
Falling under the genres of psychological horror, indie, adventure and puzzle, CL explores player perspective and achieves complexity while not losing its simplicity, providing an enjoyable, thrilling experience to its players. Set to last about six hours for the experienced gamer, the CL plot follows a young boy, Alex, as he navigates through a house of horrors while deciphering clues, analyzing puzzles, and engaging in combat. The experience is designed to provoke innovative thinking within the player and help cultivate problem-solving skills.
Scheduled to officially launch winter 2017, CL will be available in North America and additional markets -- for a very reasonable $15.00 (USD) -- on platforms including Xbox One, PS4, PC, Linux. Built using UNITY, a top game development platform, CL currently offers subtitles in over 30 languages and features voice acting in seven languages with a potential to expand -- Chinese, Japanese, Russian, Portuguese (Brazilian), French, Spanish, German and English. Unlike other horror games, CL refrains from the use of explicit gore and violence, while focusing on strong storylines, pacing and ambience to build and exploit tension.
"We look forward to entertaining the thousands of enthusiastic gamers anticipated at this year's PAX East conference," Slavik adds. "We invite attendees to step into 'granny's kitchen' -- if they dare -- and get up close to a captivating world of horror and psychological intrigue. Just like our main character Alex, booth goers may just find themselves hoping for a safe passage out..."
The creators of COLINA: Legacy will also be giving away three-day passes to 10 lucky winners for the long sold-out show. Interested parties are simply asked to share the COLINA: Legacy contest image on Facebook, Twitter, Instagram (or all three) with the copy "This #CLSwan wants to go to #PAXEast17!" and tag COLINA: Legacy. You can find the complete rules and guidelines here.
To reserve the opportunity to demo CL at PAX East, please click here.
For more information about COLINA: Legacy, please email Colina@ColinaGame.com.
About CHANCE6: Founded in November of 2016, Chance6 brought together a group of indie game developers with over 30 years combined experience. By combining skillsets and resources, a team was developed with not only the ability to produce and develop its own content, but also provide access to knowledge, resources and talent that other developers might need. Whether developing its own games, funding self-starters with a dream, publishing high quality games, or uplifting struggling studios, Chance6 does so with an emphasis on honesty and transparency at every step. For more info on Chance6, visit www.Chance6.com. For updates on the game release and to learn more about COLINA: Legacy, please email Colina@ColinaGame.com.

EIN Presswire does not exercise editorial control over third-party content provided, uploaded, published, or distributed by users of EIN Presswire. We are a distributor, not a publisher, of 3rd party content. Such content may contain the views, opinions, statements, offers, and other material of the respective users, suppliers, participants, or authors.