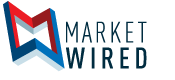 SRS Health to Reveal New Release for Orthopaedics at AAOS 2017
Smart Workflows(R) and Flexible Data Platform Provide Customized Data Capture with Unprecedented Flexibility
/EINPresswire.com/ -- MONTVALE, NJ--(Marketwired - March 01, 2017) - SRS Health, provider of intelligent data-based HCIT solutions for high-performance specialty practices, will preview its latest release for orthopaedics at the annual meeting of the American Academy of Orthopaedic Surgeons (AAOS), March 15-17 in San Diego. SRS Health is unveiling new features to its revolutionary patented Smart Workflows and Flexible Data Platform that enable the capture of relevant data at the point of care based on role, specialty, or practice requirements. These complex, highly customizable features allow specialists to collect and use whatever data is relevant to their success today, while being easily adaptable to future value-based-care requirements. This release is being introduced first to AAOS attendees because of the quality, efficiency, and financial benefits it provides for high-volume orthopaedic practices.
"The insights we gain from AAOS often inspire and shape our future releases. Our Smart Workflows and Flexible Data Platform result from a highly collaborative process with many of our clients, and we look forward to seeing their reactions to this latest release at the annual meeting," says Scott Ciccarelli, CEO of SRS Health. "Collaboration has been the key to developing user-centric technologies that go beyond merely satisfying regulatory demands to capturing relevant data, while maintaining or improving productivity, patient engagement, and critical outcomes."
Unlike solutions that force practices to capture excessive and often irrelevant data, SRS Health's Smart Workflows and Flexible Data Platform put the power back into the hands of physicians. The software adapts to the orthopaedists' workflows rather than the other way around, liberating providers and their clinical staff from inflexible and robotic templates. Users capture the data they determine is relevant, and they capture it when, where, and how they want to.
Additionally, users can make modifications at their convenience, eliminating the need to wait for future releases to respond to new data requirements. The flexible API tool kit included in this release enables clients to create an integrated ecosystem that results in not only relevant data capture, but also dramatically increased efficiency rates, improved interoperability, and a clear path to improved outcomes.
The new release also includes enhancements to SRS Health's fully integrated patient intake, tracking, and engagement platform solutions, leading to improved operational efficiencies and regulatory preparedness.
SRS Health empowers orthopaedists to:
collect more data without being slowed down,
unravel the complexities of regulatory compliance, and
demonstrate the value of their services through analytics and outcomes.
In addition to offering a first look at the Smart Workflows and the Flexible Data Platform enhancements, SRS will also help AAOS attendees learn more about MACRA (aka MIPS) and its implications for orthopaedics practices now and in the future. Government affairs expert Lynn Scheps will be available for individual consultations at the SRS booth #2715.
"We have always been more than a technology company," says Scheps, who has been part of the SRS team since 2008. "The full value of healthcare technology is only realized when its creators truly understand the challenges faced by physicians and their clinical teams; and many of these challenges stem from ever-evolving governmental regulations. Helping our clients efficiently meet these requirements frees them up to do what they do best -- help patients."
To learn more about SRS Health's latest technology, stop by booth #2715 at AAOS 2017 or visit SRS-Health.com.
About SRS Health
SRS Health has transformed into a leading data-focused company and has built an ecosystem uniquely catering to specialists that cannot be found anywhere else in the market. As a leading innovator in HCIT solutions for high-performance practices, SRS is advancing healthcare by creating frictionless technologies that enhance quality and efficiency, while positioning practices for success in a value-based-payment world. With 20 years of experience, unmatched implementation success, extensive industry and regulatory expertise, and top-rated US-based customer service and support, it is no wonder that SRS has earned top KLAS and Black Book ratings from their clients. To see why SRS is the trusted partner of so many prominent specialty practices, and how they can prepare you for the future, visit their testimonials page, read their blog, e-mail info@srs-health.com, or call 800.288.8369.