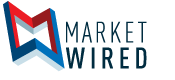 Award-Winning Motivational Speaker Duo to Keynote Enghouse Engage 2017
Tim and Kris O'Shea bring a "Saturday Night Live for business," approach to understanding and overcoming challenges that impact workplace dynamics
/EINPresswire.com/ -- PHOENIX, AZ--(Marketwired - Mar 1, 2017) - Enghouse Interactive, a leading developer of a comprehensive portfolio of contact center software and services, today announced that Tim and Kris O'Shea, voted "Top 5 Motivational Speakers" by Speakers Platform for four consecutive years, will deliver a keynote address at Engage 2017, Enghouse Interactive's customer conference, being held May 1-4, 2017 in Miami, Florida at the Conrad Hilton.
Described as "Saturday Night Live for business," humorous motivational speakers Tim and Kris O'Shea will offer a motivating presentation examining several complex challenges common to today's high-octane workplace.
"Laughter and positivity are contagious, and for contact centers, fostering an environment in which agents are genuinely happy is a categorical necessity that is not only reflected in personnel attitude, but also in the daily interactions that shape a customer's journey," said Ernie Wallerstein, President, Americas, Enghouse Interactive.
During their keynote, the O'Sheas will share the techniques that make them a successful team by exploring the ideas of reframing situations, supporting team members and effectively adapting. Using their hilarious and insightful style that has garnered extensive notoriety, they will help attendees visualize the 'funnier side' of employee teams while providing a roadmap for building successful relationships among teammates.
With its theme, "Experience the Journey," Engage 2017 will convene many of the world's foremost experts with whom Enghouse Interactive customers can interact to glean coveted insight and discuss the latest breakthroughs in customer experience management.
Among the many topics on the agenda for Enghouse Engage 2017 are:
Meeting omni-channel expectations
Mobile customer service
Real-time speech analytics
Migrating to new PBX and UC environments
Customer journey mapping
"In planning the agenda for Engage 2017, we set out to create a forum for contact center leaders to dissect the many factors that impact the customer journey and gain the tactical knowledge to leverage advanced solutions and excel in a digital world with customers at its center," added Ernie Wallerstein. "Having the right tools and technology is unquestionably important, but understanding the human element is what sets exceptional contact centers apart. We are thrilled to provide our customers with the opportunity to hear Tim and Kris O'Shea's insight on workplace dynamics."
For additional information on Enghouse Engage 2017, please visit (https://enghouseengage.eventgrid.com/).
ABOUT KRIS AND TIM O'SHEA
Kris and Tim O'Shea honed their comedic skills in comedy clubs and theaters by night, while working in sales, training, and HR by day. They learned the importance of laughter to connect with others, and to deal with the stress of a constantly changing work environment. Their experience in the workplace now enables them to use these skills to engage meeting attendees internationally. Their mission is to boost morale among employees while motivating them to thrive in a challenging world.
The O'Sheas been voted among the Top 5 Entertainment Keynote Speaker four years in a row by Speakers Platform and have presented The O'Shea Report to corporate and association audiences, such as General Motors, McDonald's, State Farm, Panasonic, and Blue Cross Blue Shield.
ABOUT ENGHOUSE INTERACTIVE
Enghouse Interactive (www.enghouseinteractive.com) delivers technology and expertise to maximize the value of every customer interaction. The company develops a comprehensive portfolio of customer interaction management solutions. Core technologies include contact center, attendant console, predictive outbound dialer, knowledge management, IVR and call recording solutions that support any telephony environment, on premise or in the cloud. Enghouse Interactive has thousands of customers worldwide, supported by a global network of partners and more than 800 dedicated staff across the company's international operations.
Enghouse Interactive is a subsidiary of Enghouse Systems Limited, a software and services company traded on the Toronto Stock Exchange (TSX) under the symbol "ENGH." Founded in 1984, Enghouse Systems is a consistently profitable company, which has grown both organically and through the acquisition of well-regarded specialists including AndTek, Arc, CosmoCom, Datapulse, IAT, IT Sonix, Presence Technology, Reitek, Safeharbor, Syntellect, Telrex, Trio, Voxtron and Zeacom. Learn more at http://www.enghouseinteractive.com/.

EIN Presswire does not exercise editorial control over third-party content provided, uploaded, published, or distributed by users of EIN Presswire. We are a distributor, not a publisher, of 3rd party content. Such content may contain the views, opinions, statements, offers, and other material of the respective users, suppliers, participants, or authors.