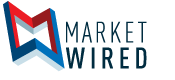 AMD's "Vega" GPU to Power LiquidSky Platform for Enthusiast-Level Gameplay Anywhere
State-of-the-art GPU and revolutionary game streaming technology knocking down barriers to enthusiast-class PC gaming experiences
/EINPresswire.com/ -- SAN FRANCISCO, CA--(Marketwired - Mar 1, 2017) - GDC -- Today, AMD (NASDAQ: AMD) announced that its upcoming Vega architecture-based GPUs have been selected to power LiquidSky, enabling gamers around the world to enjoy the extraordinary power of Vega from anywhere. LiquidSky already lets their 1.4 million beta users play any PC video game as it was meant to be enjoyed -- from the latest AAA titles to indie hits -- on Android phone or tablet, low-spec Windows®, Mac®, and even Linux® devices. With Vega's powerful Radeon Virtualized Encode at the heart of the service, subscribers will relish a high-quality gaming experience on par with enthusiast gaming PCs, but at a much lower cost through LiquidSky's low-cost and free subscription models. Gamers across the world can benefit from the exceptional GPU performance by connecting to any of the 13 LiquidSky global data centers.
"LiquidSky's game streaming service delivers the very best visuals, detail, and pure performance, regardless of the device you're using," said Ian McLoughlin, LiquidSky's co-founder and CEO. "AMD's Vega-based GPUs will have the perfect blend of bleeding-edge hardware virtualization features and tremendous rendering horsepower. This means consistent framerates and quality of service that's simply not possible with existing technologies."
"Vega truly democratizes access to enthusiast class game experiences, whether gamers are tapping into this power on a home PC or through a cloud-based game streaming service," said Raja Koduri, senior vice president and chief architect, Radeon Technologies Group, AMD. "LiquidSky and Vega are a perfect match. Radeon MxGPU technology already delivers exceptional quality of service for graphics workloads, and with Radeon Virtualized Encode the full end-to-end game streaming pipeline gets the same benefit."
The new Vega graphics architecture will be built on a 14nm manufacturing process and drive the next generation family of enthusiast-class Radeon™ graphics cards. Vega-based GPUs will have unique features like Radeon Virtualized Encode that bring cloud-based streaming services to new levels of quality, reliability, and security.
GPU products based on the Vega architecture are expected to ship in the second quarter of 2017.
Supporting Resources
About AMD
For more than 45 years AMD has driven innovation in high-performance computing, graphics, and visualization technologies -- the building blocks for gaming, immersive platforms, and the datacenter. Hundreds of millions of consumers, leading Fortune 500 businesses, and cutting-edge scientific research facilities around the world rely on AMD technology daily to improve how they live, work, and play. AMD employees around the world are focused on building great products that push the boundaries of what is possible. For more information about how AMD is enabling today and inspiring tomorrow, visit the AMD (NASDAQ: AMD) website, blog, Facebook and Twitter pages.
About LiquidSky
Already enjoyed by more than 1.4 million registered users, LiquidSky is a first of its kind Gaming-as-a-Service (GaaS) platform that uniquely solves the biggest hurdles previous cloud-gaming platforms faced: high latency, high cost, limited scalability and a finite catalog of supported games. With LiquidSky, play any PC video game as it was meant to be enjoyed -- from the latest AAA titles to indie hits -- on your Android phone or tablet, older Windows, Mac and even Linux devices. Without custom hardware or proprietary storefront, play any game available from any PC portal -- Steam, BattleNet, Uplay, Origin, GoG and more. LiquidSky's unmatched latency delivers streamed resolutions up to 1080p at up to 100 FPS on any supported device for a top-of-the-line desktop-quality PC gaming experience at a fraction of the cost, freeing you to play your games nearly anywhere, anytime and on almost any device. For more information, please visit http://www.liquidsky.com.
AMD, the AMD Arrow logo, Radeon and combinations thereof are trademarks of Advanced Micro Devices Inc. Windows is a registered trademark of Microsoft Corporation in the US and other jurisdictions. Other names are for informational purposes only and may be trademarks of their respective owners.
Cautionary Statement
This press release contains forward-looking statements concerning Advanced Micro Devices, Inc. ("AMD" or the "Company") including the features, functionality, availability, timing, expected benefits of AMD's "Vega" graphics architecture, Radeon Virtualized Encode and AMD's GPU products based on "Vega" architecture, which are made pursuant to the Safe Harbor provisions of the Private Securities Litigation Reform Act of 1995. These forward-looking statements are based on current expectations and beliefs and involve numerous risks and uncertainties that could cause actual results to differ materially from expectations. Forward-looking statements are commonly identified by words such as "would," "intends," "believes," "expects," "may," "will," "should," "seeks," "intends," "plans," "pro forma," "estimates," "anticipates," or the negative of these words and phrases, other variations of these words and phrases or comparable terminology. Investors are cautioned that the forward-looking statements in this press release are based on current beliefs, assumptions and expectations, speak only as of the date of this press release and involve risks and uncertainties that could cause actual results to differ materially from current expectations. Material factors that could cause actual results to differ materially from current expectations include, without limitation, the following: Intel Corporation's dominance of the microprocessor market and its aggressive business practices may limit AMD's ability to compete effectively; AMD has a wafer supply agreement with GLOBALFOUNDRIES Inc. (GF) with obligations to purchase all of our microprocessor and APU product requirements, and a certain portion of its GPU product requirements, from GF with limited exceptions. If GF is not able to satisfy AMD's manufacturing requirements, its business could be adversely impacted; AMD relies on third parties to manufacture its products, and if they are unable to do so on a timely basis in sufficient quantities and using competitive technologies, AMD's business could be materially adversely affected; failure to achieve expected manufacturing yields for AMD's products could negatively impact its financial results; the success of AMD's business is dependent upon its ability to introduce products on a timely basis with features and performance levels that provide value to its customers while supporting and coinciding with significant industry transitions; if AMD cannot generate sufficient revenue and operating cash flow or obtain external financing, it may face a cash shortfall and be unable to make all of its planned investments in research and development or other strategic investments; the loss of a significant customer may have a material adverse effect on AMD; AMD's receipt of revenue from its semi-custom SoC products is dependent upon its technology being designed into third-party products and the success of those products; global economic uncertainty may adversely impact AMD's business and operating results; the markets in which AMD's products are sold are highly competitive; AMD may not be able to generate sufficient cash to service its debt obligations or meet its working capital requirements; AMD has a substantial amount of indebtedness which could adversely affect its financial position and prevent it from implementing its strategy or fulfilling its contractual obligations; the agreements governing AMD's notes and the secured revolving line of credit impose restrictions on AMD that may adversely affect its ability to operate its business; uncertainties involving the ordering and shipment of AMD's products could materially adversely affect it; the demand for AMD's products depends in part on the market conditions in the industries into which they are sold. Fluctuations in demand for AMD's products or a market decline in any of these industries could have a material adverse effect on its results of operations; AMD's ability to design and introduce new products in a timely manner is dependent upon third-party intellectual property; AMD depends on third-party companies for the design, manufacture and supply of motherboards, software and other computer platform components to support its business; if AMD loses Microsoft Corporation's support for its products or other software vendors do not design and develop software to run on AMD's products, its ability to sell its products could be materially adversely affected; and AMD's reliance on third-party distributors and AIB partners subjects it to certain risks. Investors are urged to review in detail the risks and uncertainties in AMD's Securities and Exchange Commission filings, including but not limited to AMD's Annual Report on Form 10-K for the year ended December 31, 2016.

EIN Presswire does not exercise editorial control over third-party content provided, uploaded, published, or distributed by users of EIN Presswire. We are a distributor, not a publisher, of 3rd party content. Such content may contain the views, opinions, statements, offers, and other material of the respective users, suppliers, participants, or authors.