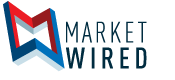 Earth Alive Soil Activator (TM) microbial fertilizer now added to brenntag's liquid fertilizer formulations in Colombia
/EINPresswire.com/ -- MONTREAL, QUEBEC--(Marketwired - Feb 28, 2017) - Earth Alive Clean Technologies Inc. (CSE:EAC)(CSE:EAC.CN) ("Earth Alive" or the "Company"), a leading Canadian Clean-Tech company, developer and manufacturer of state-of-the-art microbial technology-based products for sustainable agriculture and mining, is pleased to announce that distribution partner Brenntag Colombia is now adding Earth Alive's Soil Activator™ biofertilizer to enhance the efficacy of its liquid fertilizer formulations.
This new combination was a collaborative effort by the two companies in order to enhance the effectiveness of Brenntag Colombia's Agrofeed product line of conventional fertilizers.
Mr. Elkin Mateus, R&D Manager at Brenntag Colombia stated that, "The possibility of mixing Soil Activator™ with our liquid formulations allow us to bring the benefits of Soil Activator™ to our liquid fertilizers. After a shared effort with Earth Alive we have achieved the stability and the compatibility between the Agrofeed liquid formulations and Soil Activator™. I feel very excited to offer to our clients in the flower and vegetables sector our liquid formulations combining the benefits of Agrofeed and Soil Activator™."
The floral industry is a large market for Brenntag in Colombia. Soil Activator™ has proven its value as a stand-alone fertilizer in rose production farms in Ecuador (See press release dated February 6, 2017) and in Colombia. With this new formulation, Brenntag Colombia now offers a differentiated and innovative product in what are typically commodity fertilizer sales. Soil Activator™ bio fertilizer is also currently used in large banana, palm oil and mango plantations in Colombia.
Mr. Michael Warren, Vice President of the Agriculture Division for Earth Alive said, "The use of Earth Alive's Soil Activator™ as a stand-alone biofertilizer is growing and becoming a best practice with many producers around the world. In both Latin America and Africa, Soil Activator™ is being used to enhance the performance of conventional fertilizers with great results".
He further added, "Brenntag Colombia will now be able to facilitate the adoption of Soil Activator™ by eliminating additional steps for farming operations that use liquid fertilization methods. Our Soil Activator™ benefits all types of crops and gives Brenntag a significant competitive advantage in Colombia's liquid fertilizer market". Mr. Warren concluded by saying that "We are very pleased with this development as this new use of our technology opens up additional broad markets for Soil Activator™."
About Flowers in Colombia:
Colombia is the second largest exporter of cut flowers in the world by having the 15% of the share market after Netherlands1; the Andean country has more than 1.600 varieties such roses, chrysanthemum, carnations amongst others that are exported to 90 countries2. The flowers sector produces between USD $950 and USD $1400 million dollars every year3, it generates more than 130.000 formal jobs in rural areas from which 60% of employees are woman4. Although US is the main destination for Colombian flowers, organic growth of flowers consumption in China and Europe markets make the flowers sector an attractive niche where Colombia is a major player due to his specialized expertise and its strategic geographic features located in 2.600 above the sea level near the equatorial line that makes flowers develop longer steams, larges buds and more intensive colors5.
About Earth Alive Clean Technologies:
Earth Alive aims to be a key player in world markets of environmentally sustainable industrial solutions. The company works with the latest innovations in microbial technology to formulate and patent innovative products that can tackle the most difficult industrial challenges, once only reserved to environmentally harmful chemicals and additives. The Company is focused on environmental sustainability in the agriculture industry, and 2) dust control for the mining industry.
For additional company information, please visit: www.earthalivect.com
The CSE has neither approved nor disapproved the contents of this press release. The CSE does not accept responsibility for the adequacy or accuracy of this release.
Forward Looking Information
Except for statements of historical fact, this news release contains certain forward-looking statements within the meaning of applicable securities law. Forward-looking statements are frequently characterized by words such as "plan", "expect", "project", "intend", "believe", "anticipate", "estimate" and other similar words, or statements that certain events or conditions "may" occur. Although Earth Alive believes that the expectations reflected in the forward-looking statements are reasonable, there can be no assurance that such expectations will prove to be correct. Such forward-looking statements are subject to risks and uncertainties that may cause actual results, performance or developments to differ materially from those contained in the statements. Except as required under applicable securities legislation, the Company undertakes no obligation to publicly update or revise forward-looking information, whether as a result of new information, future events or otherwise.