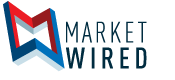 California Water Leaders to Advocate for Water Infrastructure Investments during ACWA's DC Conference
/EINPresswire.com/ -- SACRAMENTO, CA--(Marketwired - February 27, 2017) - More than 130 local California water leaders will be in Washington, D.C. this week to meet with key members of California's congressional delegation and highlight the critical role of water infrastructure as part of the Association of California Water Agencies' (ACWA) annual DC Conference.
ACWA members representing agencies from around the state will underscore the importance of water facilities in the wake of dramatic flooding and drought in California and make the case for water facilities and projects to be included in any infrastructure investment package that advances in Congress this year.
Conference attendees also will hear from Trump Administration officials and get an update on 2017 legislative priorities. Sen. Dianne Feinstein (D-CA), Majority Leader Kevin McCarthy (R-23) and U.S. Reps. John Garamendi (D-3), Doug LaMalfa (R-1), Jeff Denham (R-10), Jared Huffman (D-2), Ken Calvert (R-42) and Jim Costa (D-16) are among expected speakers.
WHAT: ACWA's 2017 DC Conference
WHEN: Tuesday, Feb 28 - Thursday, March 2
WHERE: St. Regis Hotel, Washington, D.C. 20006
ACWA is a statewide association of public agencies whose more than 430 members are responsible for about 90% of the water delivered in California. For more information, visit www.acwa.com. ACWA also manages Save Our Water -- the state's official water conservation outreach program -- in partnership with the California Department of Water Resources. More information is at www.saveourwater.com.
Contact:

Jennifer Persike
Deputy Executive Director, External Affairs / Member Services
(916) 296-3981

Lisa Lien-Mager
Director of Communications
(916) 441-4545
C (530) 902-3815