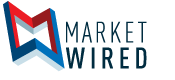 Jaclyn, Inc. Announces the Completion of its Acquisition by an Affiliate of Golden Touch Imports, Inc.
/EINPresswire.com/ -- MAYWOOD, NJ--(Marketwired - Feb 23, 2017) - Jaclyn, Inc. (the "Company") (OTCQX: JCLY) today announced that Jaclyn Holdings Parent LLC, an affiliate of Golden Touch Imports, Inc. has completed its acquisition of the Company. The purchase price was $7.85 per share. 
Robert Chestnov, Co-President and Co-Chief Executive Officer of the Company, said, "I am pleased to announce the closing of the transaction, as it has delivered to our stockholders significant value and a cash premium for their shares."
Bruce Fischer, President of Golden Touch, added, "We are thrilled that the fine and accomplished Jaclyn team has joined our family. Both companies have a culture built on honesty and integrity. We look forward to incorporating best practices from each business to improve our ability to serve our customers."
The Company's stockholders who hold stock certificates will receive letters of transmittal with instructions for sending in their shares to Continental Stock Transfer & Trust Company, as paying agent, to receive the $7.85 per share merger consideration. The exchange of shares held by stockholders who hold shares in "street name" through a bank, broker or other nominee should be handled through the bank, broker or other nominee. 
Houlihan Capital, LLC acted as financial advisor to the Special Committee of the Board of Directors of the Company, and provided a fairness opinion in connection with the transaction to the Special Committee. Day Pitney LLP acted as legal advisor to the Special Committee. Avalon Net Worth Solutions, Inc. acted as financial advisor to the Company and Troutman Sanders LLP acted as legal advisor to the Company in connection with the acquisition. Levy Holm Pellegrino & Drath LLP and Fried, Frank, Harris, Shriver & Jacobson LLP acted as legal advisors to Golden Touch in connection with the acquisition.
Jaclyn, Inc.
Jaclyn, Inc. is a designer, manufacturer and marketer of apparel, women's sleepwear, infants' and children's apparel, handbags, premium incentives and related accessories. Website: jaclyninc.com
Golden Touch Imports, Inc.
Golden Touch Imports, Inc. has been in business since 1975. The company designs, produces, and distributes apparel to many major retailers, primarily in junior, missy, plus, and girls sizes.
Note: This press release contains information concerning, among other things, our future plans and objectives that are or may be deemed to be forward-looking statements. However, forward-looking statements are subject to a number of known and unknown risks and uncertainties that may cause our actual results, trends, performance or achievements, or industry trends and results, to differ materially from the future results, trends, performance or achievements expressed or implied by such forward-looking statements. Those risks and uncertainties may include, but are not limited to, general economic and business conditions; competition; potential changes in customer spending; acceptance of our product offerings and designs; the variability of consumer spending resulting from changes in domestic economic activity; a highly promotional retail environment; any significant variations between actual amounts and the amounts estimated for those matters identified as our critical accounting estimates as well as other significant accounting estimates made in the preparation of our financial statements; and the impact of current and potential hostilities in various parts of the world; as well as other geopolitical concerns. Any forward-looking statements relating to the transaction discussed above are based on our current expectations, assumptions, estimates and projections and involve significant risks and uncertainties, including the many variables that may impact or are related to consummation of the transaction, the continuing determination of Jaclyn's Board of Directors that the transaction is in the best interests of all stockholders; and whether any additional acquisition proposals or superior proposals are made. You are urged to consider all such factors. In light of the uncertainty inherent in such forward-looking statements, you should not consider their inclusion to be a representation that such forward-looking matters will be achieved. We assume no obligation for updating any such forward-looking statements to reflect actual results, changes in assumptions or changes in other factors affecting such forward-looking statements.
Company Contact:
Anthony Christon
Chief Financial Officer
Jaclyn, Inc.
(201) 909-6000

EIN Presswire does not exercise editorial control over third-party content provided, uploaded, published, or distributed by users of EIN Presswire. We are a distributor, not a publisher, of 3rd party content. Such content may contain the views, opinions, statements, offers, and other material of the respective users, suppliers, participants, or authors.