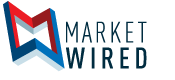 Florida Coastal School of Law and J U to host 18th annual free summit, open to the public
Summit to Examine the Economic and Environmental Implications of Managing Harmful Waste
/EINPresswire.com/ -- JACKSONVILLE, FL--(Marketwired - February 23, 2017) - The 18th Annual Northeast Florida Environmental Summit will take place Friday, February 24th from 8:30 a.m. - 4:30 p.m. This year's topic, Protecting Communities From Harm: The Economic and Environmental Implications of Managing Harmful Waste will look at the effects of improper management of hazardous waste.
Hazardous waste sites are an expensive problem tied to a host of significant health issues and environmental side effects. In Florida alone there are more than 50 known toxic dump sites (known as Superfund sites). However, identifying their location is only the first step: What do you do with these chemical wastelands? How do you respond? Who takes financial responsibility for the cleanup?
Toxic dump sites are not just a Florida problem. In response to a growing national concern about the release of hazardous substances from abandoned waste sites, Congress passed the Comprehensive Environmental Response, Compensation, and Liability Act (CERCLA). The Act's unique tort-like, liability-based regulatory approach raises many challenging issues related to state and federal authority to clean up waste sites, public and private enforcement actions, public health, and the redevelopment and reuse of contaminated property. The Environmental Summit will examines these and other important issues.
"Environmental experts will be discussing hazardous industrial waste from a holistic perspective that incorporates public health threats and environmental issues in relation to funding challenges associated with the cleanup," says summit chair, Florida Coastal School of Law, Professor Eric Hull.
Professor Robert Percival, director of University of Maryland's Environmental Law Program, will deliver the day's keynote address. Percival, an internationally recognized leading scholar and teacher in environmental law, is the author of more than 100 publications that focus on environmental law, federalism, presidential powers, regulatory policy and legal history.
Percival will be specifically addressing what Environmental Law may look like under the Trump Administration.
The Summit will also feature panelists from several institutions, including the Florida Department of Environmental Protection and the Bithlo Community Hazardous Waste Contamination Site.
In partnership with Jacksonville University, the purpose of the summit is to educate our students, the community, and share ideas regarding environmental security. For more information, visit http://www.fcsl.edu/18th-northeast-florida-environmental-summit.html
ABOUT FLORIDA COASTAL SCHOOL OF LAW
At Florida Coastal School of Law, we believe that lawyers should be as diverse as the communities they serve. With a 42% minority student body and an average student age of 29, we embrace diverse viewpoints in the classroom and offer a skills-based, student-centered program designed to advance student success in law school, on the bar exam, and in their careers. The school's curriculum focuses on experiential education: the hands-on learning needed to equip graduates with the leadership, management, and interpersonal skills that are necessary for career success.