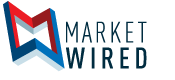 Renowned Hair Stylist, Tippi Shorter, Joins Her Imports' Management Team
/EINPresswire.com/ -- LAS VEGAS, NV--(Marketwired - Feb 23, 2017) - Her Imports (OTCQB: EZJRD), a leading retailer of human hair extensions, today announced the addition of renowned celebrity hair stylist Tippi Shorter to its executive management team as Vice President, Product Development & Marketing. Ms. Shorter has been the go-to hair artist for many of the world's top celebrities including Alicia Keys, Rihanna and Beyoncé. Ms. Shorter has also worked as a spokeswoman for Aveda's textured hair division since 2013.
Ms. Shorter commented, "I have built my career of over 20 years by giving women big, sexy hair. Unfortunately, this is not always possible with the hair naturally grown on our heads, so I find myself using hair extensions more than 90% of the time with my celebrity clients. It makes sense for me to collaborate with Her Imports because they consistently offer the highest quality hair in the market. I am excited about this new role and look forward to bringing my perspective to this amazing team."
Barry Hall, Her Imports' CEO, stated, "After a very deliberate and exhaustive search it became obvious to us that Tippi is the perfect person to help us build the Her Imports brand as well as market our high-quality products. Her irrefutable talent and industry leading industry experience bring an enormous value to Her Imports during an already exciting time for us." 
Her Imports recently acquired its namesake brand and announced the successful opening of 6 new retail locations bringing its total U.S. count to 33.
About Tippi Shorter:
Ms. Shorter is a celebrity hairstylist, global artistic director and on air beauty expert. Tippi's hairstyles have topped the shoulders of many icons: Alicia Keys, Rihanna, Lady Gaga and Jennifer Hudson among other actresses, musicians, and supermodels. Her beauty transformations have graced the covers and editorial pages of trendsetting magazines Elle, Essence, In Style, and Vanity Fair. Her beauty tips are often quoted in national magazines Allure, Redbook, O, and Seventeen. She has worked with renowned photographers Patrick Demarchelier, Gil Bensimon and Christian Lantry, and her effortless looks have illuminated ads for Cover Girl, Rimmel, Pantene, and Gap. Tippi prides herself on her signature Big-Sexy-Healthy Hair. Ms. Shorter has also worked as the spokeswoman for global brands such as Pantene and Avon. In 2013, Tippi joined Worldwide Prestige Hair Care Company, Aveda, as their Global Artistic Director for Textured Hair.
Please visit www.tippishorter.com and follow Tippi Shorter on Instagram, Facebook and Twitter.
About Her Imports:
Her Imports sells human hair extensions and related hair-care and beauty products at retail locations throughout the U.S. and on our Website, www.herimports.com. Additionally, by way of our proprietary eCommerce platform and strategic leveraging of social media buys, we convert prospects into customers while developing long-term personal relationships and loyal customers.
Forward Looking Statements:
Statements in this document contain certain forward-looking statements within the meaning of Section 27A of the Securities Act of 1933 and Section 21E of the Securities Exchange Act of 1934, as amended. These statements are based on many assumptions and estimates and are not guarantees of future performance. These statements may involve known and unknown risks, uncertainties and other factors which may cause the actual results, performance or achievements of EZJR, Inc. to be materially different from future results, performance or achievements expressed or implied by such forward-looking statements. EZJR, Inc. assumes no obligation to update any forward-looking statements as a result of new information, future events or developments, except as required by applicable securities laws. For more information, please refer to EZJR, Inc.'s financial statements as filed with the Securities and Exchange Commission.
Investor Contact:
Valter Pinto / Allison Soss
KCSA Strategic Communications
Phone: (212) 896-1254 / (212) 896-1267
Email: Email Contact / Email Contact

EIN Presswire does not exercise editorial control over third-party content provided, uploaded, published, or distributed by users of EIN Presswire. We are a distributor, not a publisher, of 3rd party content. Such content may contain the views, opinions, statements, offers, and other material of the respective users, suppliers, participants, or authors.