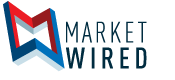 MCPI, Inc. (OTC PINK: MCPI) Announces Financing Agreement With L2 Capital
/EINPresswire.com/ -- TOMBSTONE, AZ--(Marketwired - Feb 23, 2017) - MCPI, Inc. (OTC PINK: MCPI) announced today that it has entered into a financing agreement with L2 Capital, LLC, Leawood, Kansas. The agreement calls for L2 to provide $3 million in financing for MCPI's mining operations and business development.
John T. Bauska, President and CEO, stated, "$3 million gets us into our Phase I development, where we'll be recovering silver, gold and valuable base metals from unprocessed material already above ground. We'll leverage the proceeds from these operations to start Phase II development, re-entering historically productive mines and employing modern engineering and mining techniques to enhance production. L2 and its associates have great experience with precious metal mining companies, and we're really pleased to have them as our financing facility."
The terms and provisions of the agreement are set out in the Form 8-K filed today with the SEC; the agreements are provided as exhibits.https://www.sec.gov/cgi-bin/browse-edgar?action=getcompany&CIK=0001516559&owner=exclude&count=40&hidefilings=0. A link to the filing is also posted to the Company's website, at http://www.mansfieldmartin.com.
Contact:

Corporate Services
Mansfield-Martin Exploration Mining, Inc.
Information@mansfieldmartin.com
1137 Highway 80 East
P.O. Box 1218
Tombstone, Arizona 85638