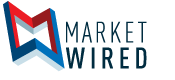 MK Automotive's Clikia Announces Launch Date; Brings Cord Cutting to the Masses
Clikia readies for launch after successful Apple iOS "Test Flight" and Android test, on Google Play, of its mobile app
/EINPresswire.com/ -- PHOENIX, AZ--(Marketwired - Feb 23, 2017) -  MK Automotive, Inc. (OTC PINK: MKAU), a company specializing in live TV video streaming services and social media aggregation, is excited to announce full scale launch of services March 3, 2017.
"Valuable feedback and stellar test results on both Apple iOS and Android systems have pushed up our launch date," said MK Automotive CEO and Clikia founder, David Loflin. Loflin added, "I want to personally thank all of those who took the time to test and share valuable insight. The full launch of Clikia will take the market by storm."
Shortly after launch, Clikia will begin an aggressive marketing campaign, covering all TV markets, including a strong social media marketing program. This is a two part simultaneous launch: Channel and Social Media Broadcasting Platform.
Clikia will provide a shareholders update with details on the channel listings, subscription tiers and the new self-broadcasting features.
View Clikia at http://clikia.tv
About Clikia
With the launch of Clikia, we will enter the "over-the-top" content delivery industry. We view "over-the-top" as an extremely attractive, and active, marketplace, positioned at the very center of the inevitable, unstoppable merger of two dynamic universes: television and digital video. OTT stands for "over-the-top," the term used for the delivery of film and TV content via the Internet, without requiring users to subscribe to a traditional cable or satellite pay-TV service, like Comcast or Time Warner Cable. Clikia's entertainment streaming packages are flexible enough to satisfy younger consumer groups, as well as the more "established" consumer groups who are more comfortable with securing a complete buffet of programming options.
Forward Looking Statements
This Press Release contains forward-looking statements within the meaning of Section 27A of the Securities Act of 1933 and Section 21E of the Securities Exchange Act of 1934. These forward-looking statements are based on the current plans and expectations of management and are subject to a number of uncertainties and risks that could significantly affect the company's current plans and expectations, as well as future results of operations and financial condition. A more extensive listing of risks and factors that may affect the company's business prospects and cause actual results to differ materially from those described in the forward-looking statements can be found in the reports and other documents filed by the company with the Securities and Exchange Commission and OTC Markets, Inc. OTC Disclosure and News Service. The company undertakes no obligation to publicly update or revise any forward-looking statements, whether as a result of new information, future events or otherwise.

EIN Presswire does not exercise editorial control over third-party content provided, uploaded, published, or distributed by users of EIN Presswire. We are a distributor, not a publisher, of 3rd party content. Such content may contain the views, opinions, statements, offers, and other material of the respective users, suppliers, participants, or authors.