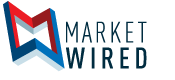 Longer, Thicker and Stronger Eyebrows and Eyelashes With LE SERUM+ of Misencil(R)
/EINPresswire.com/ -- TERREBONNE, QUEBEC--(Marketwired - Feb 23, 2017) -
Note to editors: An image is included with this press release on Marketwired's website.
Misencil® was thrilled to launch LE SÉRUM+, its global innovation, last October. LE SÉRUM+ has already been nominated for the 2017 H. Pierantoni Innovation Award, to be presented on April 2 at the International Congress of Esthetics and Spa in Paris, an event that brings together more than 30,000 beauty professionals each year.
This innovative product was tested and approved by industry and delivers incredible results, with eyelashes and eyebrows up to 3 times fuller in just 15 days. What is the secret behind this tremendously effective, scientifically developed product? From the first applications of LE SÉRUM+, 4 super molecules making up the exclusive and patented REDENSYL® complex stimulate stem cells at the base of the lashes and brows, extending their growth phase and delaying eyelash and eyebrow hair loss.
The revolutionary, one-of-a-kind dual applicator is uniquely designed to apply LE SÉRUM+ to eyelashes or eyebrows to lengthen, thicken and strengthen them. The foam applicator tip perfectly follows the eyebrow line, while the fine brush applicator applies precisely to the base of the eyelashes to stimulate and strengthen them.
As Misencil® puts it so well, LE SÉRUM+ is ...
+ EYELASHES
+ EYEBROWS
+ OF YOU
Compatible with lash extensions and natural lashes.
You can visit misencil.com and follow us on Facebook, Instagram and Twitter.
To view the image accompanying this press release, please visit the following link: http://www.marketwire.com/library/20170220-MONTAGE_800.jpg

EIN Presswire does not exercise editorial control over third-party content provided, uploaded, published, or distributed by users of EIN Presswire. We are a distributor, not a publisher, of 3rd party content. Such content may contain the views, opinions, statements, offers, and other material of the respective users, suppliers, participants, or authors.