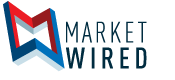 HealthMax Group, Inc. interview on KCAA radio Morning Show
/EINPresswire.com/ -- HICKSVILLE, NY--(Marketwired - Feb 22, 2017) - WRAPmail, Inc. (OTC PINK: WRAP) (www.wrapmail.com) is pleased to announce that an interview with the principals of HealthMax Group, Inc. will air live Friday, February 24, 2017, at 6:30 am PST on the KCAA morning show "On the Brink."
"We are excited for the HealthMax Group to be featured on the morning show with the possibility of reaching about 4.5M listeners in Orange and Los Angeles Counties, plus another 1M plus listeners in about 190 countries," says Marco Alfonsi, WRAPmail CEO.
In accordance with its anticipated acquisition of and joint venture with HealthMax Group, WRAPmail intends to shift its future marketing and PR efforts to targeting consumers looking to improve health situations with THC-free CBD hemp oils, tablets, creams etc.
Anyone can listen live during the radio program at http://www.kcaaradio.com/ or anytime thereafter on the podcast which will be available at http://podcasts.kcaastreaming.com/baxter/.
About KCAA
KCAA RADIO is successful, independently owned "stand alone" AM-FM News-Talk Station serving the Inland Empire Region of Southern California. The station is currently broadcasting on 1050 AM, 106.5 FM, and 102.3 FM. Listeners can enjoy KCAA's excellent line up of programs on all three stations. Recently, the station upgraded all broadband connections and added new audio delivery systems to the transmitters, specifically MP4 AAC 128k digital Comrex Access units which produce perfect FM Radio and almost FM quality audio on AM receivers. The station uses refurbished analog Optimod audio processing which produces a sound that is second to none. KCAA's AM and FM signals exhibit more "dial presence" and range than competing stations with similar and higher power. Listeners notice the richer and fuller sound of KCAA. KCAA is the regional affiliate for NBC News, CNBC Business News, and NBC Sports News. This unusual triple affiliation reflects the broad diversity and range of the station's format.
About WRAPmail, Inc.
WRAPmail, Inc.is comprised of two complimentary business offerings. Its first offering, WRAPmail, is a Patented interactive email stationery for regular (one-on-one) business and personal emails. Secondly, WRAPmail, Inc. offers Prosperity Bullseye, a Document, project, and Sales Management system with a focus on Document retention and Compliance.
WRAPmail has signed an agreement to acquire HealthMax Group, Inc., a premier nutritional food and supplements manufacturer infusing its products with "CBD." It focuses on the development of natural products which symbiotically aid the complicated bio-absorption and bio-delivery systems within the human body while delivering the most advanced Actives for applications in a diverse range of conditions. Wrapmail is in the process of transitioning its operations in anticipation of completion of its acquisition of HealthMax.
Forward looking statements and risks and uncertainties
Matters discussed in this press release contain forward-looking statements. The words "anticipate," "believe," "estimate," "may," "intend," "expect," and similar expressions identify such forward-looking statements. Expected, actual results, performance, or achievements could differ materially from those contemplated, expressed, or implied by the forward-looking statements contained herein. Forward-looking statements are subject to a number of risks and uncertainties, including but not limited to, risks and uncertainties associated with, among other things, the impact of economic, competitive, and other factors affecting our operations, markets, products, and performance. The matters discussed herein should not be construed in any way, shape or manner of our future financial condition or stock price. For more complete information regarding our business at wrapmail.com.

EIN Presswire does not exercise editorial control over third-party content provided, uploaded, published, or distributed by users of EIN Presswire. We are a distributor, not a publisher, of 3rd party content. Such content may contain the views, opinions, statements, offers, and other material of the respective users, suppliers, participants, or authors.