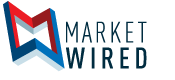 North Atlantic White Shark Tagging Research Launches In The Lowcountry
OCEARCH and its collaborating scientists will focus on mature white sharks in GA, SC, and NC
/EINPresswire.com/ -- PARK CITY, UT--(Marketwired - February 22, 2017) - After confirming the white shark nursery in Long Island, NY and satellite-tagging the first male white shark in Nantucket, MA, OCEARCH, a globally recognized nonprofit dedicated to the study and tracking of keystone marine species such as great white sharks and tiger sharks, is heading to the lowcountry -- Georgia, South Carolina, and North Carolina -- for the first time.
OCEARCH's 28th expedition begins on February 22, 2017 and ends on March 15, 2017, kicking off in Savannah, GA with education and outreach events before heading to Hilton Head, SC to start the research on the water. "Data from the OCEARCH global Shark Tracker suggest our nearshore waters are critical overwintering habitat for white sharks. We are hopeful that this expedition will allow us to build on existing data to define habitat most critical to these apex predators," said Bryan Frazier, expedition lead scientist and Marine Biologist at the South Carolina Department of Natural Resources.
The goal of this expedition is to gather data on the ecology, physiology, and behavior of sharks in the North Atlantic Ocean, and to increase the sample size of the Great White Shark research started in 2012 in Cape Cod, MA.
"The Lowcountry region is a critical habitat for white sharks," said Chris Fischer, OCEARCH Founding Chairman and Expedition Leader. "We are looking to enable local researchers to expand the data on the species as well as the understanding of their local resources."
Combined with the nine juvenile white sharks OCEARCH tagged in Long Island, NY and the six white sharks tagged in Nantucket, MA in 2016, there are now a total of 20 satellite-tagged white sharks of various life stages swimming around the North Atlantic; however, scientists need a larger sample size to have a complete understanding of the species' habitat usage.
OCEARCH's mission is to enable data collection by providing collaborating researchers and institutions unprecedented access to mature marine animals. Up to 17 different researchers from 13 various institutions will receive biological samples from each animal tagged, allowing them to analyze the results from the blood, mucus, muscle, parasite, genetic, and other samples collected. Scientists will use these samples to conduct several studies, including understanding the sharks' reproductive condition.
The expedition will include scientists from the South Carolina Department of Natural Resources, Mote Marine Laboratory, University of North Florida, Adventure Aquarium, Georgia Aquarium, Georgia Southern, University of South Florida, University of South Carolina-Beaufort, WCS' New York Aquarium, University of Massachusetts, Cape Eleuthera Institute, Woods Hole Oceanographic Institute, Auburn University, and College of Charleston.
All sharks will be fitted with a satellite transmitter tag, PSAT tag, and an acoustic tag. As the sharks' fins break the surface, the satellite tag will transmit their locations. You can follow the sharks tagged during Expedition Lowcountry by accessing the near-real time, free online Global Shark Tracker or by downloading the Global Shark Tracker App available for Apple and Android platforms.
The expedition comes at an opportune time as OCEARCH announces a multi-year agreement with Southern Tide, a Greenville, SC-based lifestyle apparel brand that boasts exceptional craftsmanship and classic design. The brand will also spearhead wholesale opportunities to increase awareness for OCEARCH conservation efforts.
"Southern Tide is thrilled to partner with OCEARCH and to support their important research," said Christopher Heyn, Southern Tide CEO. "Our connection to OCEARCH evolved organically; it is true to who we are as a brand, and our coastal roots. We could not be more pleased with this collaboration and are very excited that this upcoming expedition is happening in our backyard."
About OCEARCH: OCEARCH is a recognized world leader in generating critical scientific data related to tracking (telemetry) and biological studies of keystone marine species such as great white and tiger sharks, in conjunction with conservation outreach and education at a measurable global scale. OCEARCH shares real-time migration data through OCEARCH's Global Shark Tracker -- In 2015, OCEARCH open-sourced the data on the Global Shark Tracker to over 15 million users. OCEARCH also inspires current and future generations of explorers, scientists, and stewards of the ocean through its STEM Learning Program. The free STEM Curriculum, available for grades K-8 and created in partnership with Landry's, Inc. enables students to learn STEM skills while following the real-time data on the movements of their favorite sharks. In partnership with Costa Sunglasses and YETI Coolers, the researchers OCEARCH supports work aboard the M/V OCEARCH, a 126' Cat-powered vessel equipped with a 75,000 lb. hydraulic research platform, where the ship serves as both mothership and at-sea laboratory. Scientists have approximately 15 minutes of access to live, mature sharks to conduct up to 12 studies. The sharks are measured, tissue and blood samples are collected, and satellite and acoustic transmitters are attached. Over 146 researchers from 80 regional and international institutions have partnered with OCEARCH.
About Costa: As the leading manufacturer of the world's clearest polarized performance sunglasses, Costa offers superior lens technology and unparalleled fit and durability. Still handcrafted today in Florida, Costa has created the highest quality, best performing sunglasses for outdoor enthusiasts since 1983. For Costa, conservation is all about sustainable fishing. Many fisheries that should be vibrant and healthy are all but devoid of native fish because they have fallen victim to poor fishing practices, unregulated development, lack of watershed protection or all of the above. Costa works with partners around the world to help increase awareness and influence policy so that both the fish and fishermen of tomorrow will have healthy waters to enjoy. Costa encourages others to help in any way they can.
About Southern Tide: Founded in 2006, Southern Tide is a Greenville, S.C.-based lifestyle apparel brand that boasts exceptional craftsmanship and classic design. Southern Tide is best known for its Skipjack Polo, deemed by many to be the finest, most comfortable polo shirt. In addition to the Skipjack Polo, Southern Tide offers a variety of apparel and accessory products. In 2013, the company was named to the Inc. 5,000 list for the third consecutive year and represented the fastest growing apparel company to make the list. Southern Tide is available for purchase in more than 850 specialty retailers and premium department stores in more than 45 states across the United States as well as online at www.southerntide.com. Southern Tide is a wholly owned subsidiary of Oxford Industries. (NYSE: OXM)