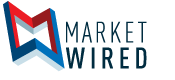 Innovation and Competition Return to High-Performance PCs March 2nd with Worldwide AMD Ryzen 7 Availability
AMD Ryzen 7 Lineup Includes the World's Highest Performing and Lowest Powered 8-core Desktop PC Processors; Immediate Pre-order Availability From More Than 180 Retailers and Boutique OEMs
/EINPresswire.com/ -- SAN FRANCISCO, CA--(Marketwired - Feb 22, 2017) - AMD (NASDAQ: AMD) today announced the global launch of AMD Ryzen™ 7 desktop processors, with pre-orders starting today from more than 180 global etailers and boutique OEMs, to the delight of PC gamers, content creators, enthusiasts, and fans worldwide. After four years and more than two million engineering hours of development, Ryzen is ready to unleash its powerful purpose, shake up the market, and connect millions more people to high performance personal computing.
"Four years ago we began development of our 'Zen' processor core with the goal to deliver unprecedented generational performance gains and return choice and innovation to the high-performance computing market," said Dr. Lisa Su, president and CEO of AMD. "On March 2, enthusiasts and gamers around the world will experience 'Zen' in action, as we launch our Ryzen 7 family of processors and reinvigorate the desktop computing market."
AMD Ryzen 7 Lineup
During an event for global press, industry analysts, and partners, AMD outlined the Ryzen 7 desktop processor lineup. AMD specifically designed these processors for PC gamers, creators, and enthusiasts with 8-cores, 16-threads, and the new AM4 desktop platform. In live demos and testing, these processors demonstrated their superiority: the flagship Ryzen 7 1800X as the world's highest performing 8-core desktop processor1, and Ryzen 7 1700 as the world's lowest power 8-core desktop processor2.
Product demonstrations featured Ryzen 7 1800X outperforming a similarly configured 8-core, 16-thread Intel Core i7-6900K in Cinebench R15 multi-threaded and Handbrake-based video transcoding, as well as showing comparable 4K gaming performance.
| | | | | | | | | | | | | |
| --- | --- | --- | --- | --- | --- | --- | --- | --- | --- | --- | --- | --- |
| Product Line |   | Model |   | Base Clock (GHz) |   | Boost Clock (GHz) |   | TDP (Watts) |   | Included Cooler |   | Suggested Price, SEP (USD) |
| Ryzen 7 |   | 1800X |   | 3.6 |   | 4.0 |   | 95 |   | N/A |   | $499 |
| Ryzen 7 |   | 1700X |   | 3.4 |   | 3.8 |   | 95 |   | N/A |   | $399 |
| Ryzen 7 |   | 1700 |   | 3.0 |   | 3.7 |   | 65 |   | Wraith Spire |   | $329 |
New AMD Thermal Solutions
For Ryzen, AMD offers new thermal solutions based on the original Wraith coolers, launched to wide acclaim in 2016. The next evolution of Wraith includes Wraith Spire and Wraith Stealth, offering reliable, near-silent performance enthusiasts expect from the Wraith brand. Featured with Ryzen 7 1700 sold in retail boxes as well as many OEM systems, Wraith Spire offers superb cooling at an incredibly quiet 32 decibels.
Availability
For customers eagerly waiting for Ryzen, etailers around the world are primed to begin taking pre-orders beginning today, Feb. 22, at 1 p.m. ET.3
"We deeply appreciate the ways in which our partners and customers came together to build a high-performance ecosystem for Ryzen," said Jim Anderson, senior vice president and general manager, Computing and Graphics Group, AMD. "With an anticipated 82 new motherboards from ODMs worldwide, Ryzen-based designs from top global PC OEMs expected soon, and boutique SIs and OEMs showing extreme-performance PC designs, this will be a launch like no other. Unprecedented pre-order support from etailers globally shows that our ecosystem and partners are fully behind AMD and our commitment to return innovation and competition to high-performance PCs."
Participating vendors include the following, with a more complete list available here:
| | | |
| --- | --- | --- |
|   |   | Amazon |
| USA |   | Newegg |
|   |   | Microcenter |
|   |   | Alternate |
| Europe |   | Mindfactory.de |
|   |   | Rue De Commerce |
| Greater China |   | JD.com |
|   |   | Tmall.com |
| Latin America |   | Kabum |
Among the 82 anticipated new motherboards are designs from ASRock, Asus, Biostar, Gigabyte, and MSI, all built upon two desktop chipsets for AMD Ryzen processors -- the X370 and B350 -- and expected to be widely available on March 2.
AMD Ryzen Reddit AMA with AMD CEO Lisa Su
Alongside the disclosure of full details of Ryzen 7 processors, AM4 motherboards, and compatible thermal solutions, the global community will engage with Lisa Su during an AMD Ryzen Reddit AMA (Ask Me Anything) planned for March 2 from 11:30 a.m. to 12:30 p.m. U.S. Central Time at www.reddit.com/r/amd.
Supporting Resources
About AMD
For more than 45 years, AMD has driven innovation in high-performance computing, graphics, and visualization technologies -- the building blocks for gaming, immersive platforms, and the datacenter. Hundreds of millions of consumers, leading Fortune 500 businesses, and cutting-edge scientific research facilities around the world rely on AMD technology daily to improve how they live, work, and play. AMD employees around the world are focused on building great products that push the boundaries of what is possible. For more information about how AMD is enabling today and inspiring tomorrow, visit the AMD (NASDAQ: AMD) website, blog, Facebook and Twitter pages.
AMD, the AMD Arrow logo, Ryzen and combinations thereof, are trademarks of Advanced Micro Devices, Inc. Other names are for informational purposes only and may be trademarks of their respective owners.
Cautionary Statement
This press release contains forward-looking statements concerning Advanced Micro Devices, Inc. ("AMD" or the "Company") including the features, functionality, availability, timing, expected benefits of AMD future products including AMD's Ryzen 7 products and AMD Wraith products, which are made pursuant to the Safe Harbor provisions of the Private Securities Litigation Reform Act of 1995. These forward-looking statements are based on current expectations and beliefs and involve numerous risks and uncertainties that could cause actual results to differ materially from expectations. Forward-looking statements are commonly identified by words such as "would," "intends," "believes," "expects," "may," "will," "should," "seeks," "intends," "plans," "pro forma," "estimates," "anticipates," or the negative of these words and phrases, other variations of these words and phrases or comparable terminology. Investors are cautioned that the forward-looking statements in this press release are based on current beliefs, assumptions and expectations, speak only as of the date of this press release and involve risks and uncertainties that could cause actual results to differ materially from current expectations. Material factors that could cause actual results to differ materially from current expectations include, without limitation, the following: Intel Corporation's dominance of the microprocessor market and its aggressive business practices may limit AMD's ability to compete effectively; AMD has a wafer supply agreement with GLOBALFOUNDRIES Inc. (GF) with obligations to purchase all of our microprocessor and APU product requirements, and a certain portion of its GPU product requirements, from GF with limited exceptions. If GF is not able to satisfy AMD's manufacturing requirements, its business could be adversely impacted; AMD relies on third parties to manufacture its products, and if they are unable to do so on a timely basis in sufficient quantities and using competitive technologies, AMD's business could be materially adversely affected; failure to achieve expected manufacturing yields for AMD's products could negatively impact its financial results; the success of AMD's business is dependent upon its ability to introduce products on a timely basis with features and performance levels that provide value to its customers while supporting and coinciding with significant industry transitions; if AMD cannot generate sufficient revenue and operating cash flow or obtain external financing, it may face a cash shortfall and be unable to make all of its planned investments in research and development or other strategic investments; the loss of a significant customer may have a material adverse effect on AMD; AMD's receipt of revenue from its semi-custom SoC products is dependent upon its technology being designed into third-party products and the success of those products; global economic uncertainty may adversely impact AMD's business and operating results; the markets in which AMD's products are sold are highly competitive; AMD may not be able to generate sufficient cash to service its debt obligations or meet its working capital requirements; AMD has a substantial amount of indebtedness which could adversely affect its financial position and prevent it from implementing its strategy or fulfilling its contractual obligations; the agreements governing AMD's notes and the secured revolving line of credit impose restrictions on AMD that may adversely affect its ability to operate its business; uncertainties involving the ordering and shipment of AMD's products could materially adversely affect it; the demand for AMD's products depends in part on the market conditions in the industries into which they are sold. Fluctuations in demand for AMD's products or a market decline in any of these industries could have a material adverse effect on its results of operations; AMD's ability to design and introduce new products in a timely manner is dependent upon third-party intellectual property; AMD depends on third-party companies for the design, manufacture and supply of motherboards, software and other computer platform components to support its business; if AMD loses Microsoft Corporation's support for its products or other software vendors do not design and develop software to run on AMD's products, its ability to sell its products could be materially adversely affected; and AMD's reliance on third-party distributors and AIB partners subjects it to certain risks. Investors are urged to review in detail the risks and uncertainties in AMD's Securities and Exchange Commission filings, including but not limited to AMD's Annual Report on Form 10-K for the year ended December 31, 2016.
1.Performance labs as of February 10, 2017. PC manufacturers may vary configurations yielding different results. Cinebench R15 nT is used to simulate multi-threaded CPU performance; the AMD Ryzen™ 7 1800X scored 1601.43, while the Intel Core i7-6900K Extreme scored 1473.79 for a benchmark score comparison of 1601.43/1473.79 = 1.09× or 9% more. System Configurations: AMD Ryzen™ 7 1800X: Myrtle AM4, Ryzen™ 7 1800X processor, with NVIDIA TITAN X (Pascal) 12GB graphics adapter, 16GB (2 x 8GB) DDR4-2400 RAM, Windows 10 RS2operating system, Graphics driver 21.21.13.7633 :: 12/11/2016. Core i7-6900K Extreme: STRIX X99 GAMING, Core i7-6900K Extreme processor, with NVIDIA TITAN X (Pascal) 12GB graphics adapter, 16GB (2 x 8GB) DDR4-2400 RAM, Windows 10 RS2 operating system, Graphics driver 21.21.13.7633 :: 12/11/2016. RZN-9
2.Power efficiency of consumer client desktop 8-core processors based on Cinebench R15 nT score divided by wall power watts during testing. Scores: 1410 (AMD Ryzen 7 1700) vs. 1473 (Core i7-6900K). System config: AMD Reference Motherboard (1800X) and ASUS STRIX X99 Gaming (6900K), 16GB DDR4-2400, NVIDIA Titan X (Pascal), graphics driver 21.21.13.7633, Windows 10 x64 RS1. Measured system wall power during testing: 115W (1700) vs. 142W (6900K). Power efficiency: 1410/115=12.26 points per watt (1700) vs. 1473/142W=10.37 points per watt (6900K). Result: AMD Ryzen 7 1700 offers 18.22% more performance per watt. RZN-10
3.All pre-orders are subject to the Retailer's terms and conditions as set forth on the respective Retailer website.

EIN Presswire does not exercise editorial control over third-party content provided, uploaded, published, or distributed by users of EIN Presswire. We are a distributor, not a publisher, of 3rd party content. Such content may contain the views, opinions, statements, offers, and other material of the respective users, suppliers, participants, or authors.