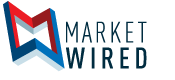 MASV.io Launches Pay-As-You-Go Fast File Transfer Service, MASV Rush, to Offer Video Editors the First Affordable Alternative to Couriering Hard Drives
/EINPresswire.com/ -- OTTAWA, ON--(Marketwired - Feb 22, 2017) - MASV.io today launches its pay-as-you-go massive file transfer service optimized for the professional video production industry, MASV Rush. The browser-based application fills a market gap with its fast, simple and affordable solution that transfers massive RAW video files without the need for old world software, subscriptions or contracts. By enabling video editors to send massive files digitally instead of shipping hard drives between partners, MASV Rush empowers video production professionals to collaborate more efficiently while meeting tight deadlines.
"Before developing MASV Rush, we surveyed the file transfer space and learned about the challenges that video editors face today. We were surprised to find that many still use couriers to ship hard drives to partners all over the world, due to large file sizes, tight production schedules, and the high cost of UDP-based solutions," said Stéphane Brunet, CTO/CEO at MASV.io. "Considering the only other avenue is cloud file transfer tools, which are unpredictable in terms of performance and often impose file-size restrictions, we identified a serious gap in the industry and built a dead simple but robust solution -- MASV Rush."
MASV Rush's pay-as-you-go pricing model of $0.15 per GB is ideal for recovery of post-production project costs. The browser-only HTML5 application requires no software installation, instead allocating bandwidth to users based on their internet connection size to guarantee file transfer results that are as fast and predictable as any UDP-based solution. With no file size limitations or transfer speed caps, MASV Rush can support even the largest RAW video files or file sets quickly and securely.
"For the video production community, security and intellectual property protection is critical. MASV Rush relays data over private, global networks including IBM Softlayer and Amazon Web Services clouds, and takes advantage of encryption in flight and overlapping application security measures," adds Brunet.
Prior to launching its service, MASV Rush underwent an extensive beta testing process with over 150 users in the video production space. Positive beta user feedback includes:
"MASV Rush has huge potential. No plugin and no port issues are absolute music to my ears," said Olly Strous, Head of Post Production at ITN.
"I was really sold on the 'pay as you use it' model. This is very attractive because we never know how much data we will use or what method the client will want to use to deliver the files. So having the ability to say we can send big files fast and it will cost only X amount is great," said Tony Greenwood, Technical Director at Core Post.
"I tried a 1GB upload and the speed was very impressive--50MB/s!" said Benoit Breault, Technical Director at Post Moderne.
"Sharing large files with clients has always been one compromise after another. MASV Rush simplifies all of that and makes file transfer both effortless and blazing fast," said Garrett Sergeant, CTO at Simple DCP.
For a limited time, MASV Rush offers a free 50GB usage trial, which can be accessed at http://www.masv.io. Users also receive a complimentary 50GB usage credit for every user they refer to MASV Rush.
For additional information, please visit www.masv.io.
About MASV.io
MASV.io exists to make the complicated task of sending massive files over the internet simple and affordable for the video production industry. MASV.io uses the latest in cloud and SD-WAN technology to make the internet work the way it should, allowing users to focus on what matters -- producing great work.

EIN Presswire does not exercise editorial control over third-party content provided, uploaded, published, or distributed by users of EIN Presswire. We are a distributor, not a publisher, of 3rd party content. Such content may contain the views, opinions, statements, offers, and other material of the respective users, suppliers, participants, or authors.