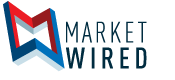 Paragon Software Systems Celebrates Success in Helping Drive Choice and Convenience for Argos Shoppers
Paragon HDX Supports Significant Increase in Transactions for Leading Digital Retailer
Paragon Software Systems Celebrates Success in Helping Drive Choice and Convenience for Argos Shoppers
Click here for high-resolution version
/EINPresswire.com/ -- DALLAS, TX--(Marketwired - Feb 21, 2017) - Paragon Software Systems, Inc., a leader in vehicle routing and scheduling optimization solutions, is celebrating the success of its order fulfillment software in supporting leading digital retailer, Argos, to plan more than one million Fast Track deliveries during its key Christmas trading period.
The ability of the Paragon HDX software to dynamically plan delivery slots, as part of a highly-efficient fulfillment operation, enables Argos to offer customers complete confidence in their chosen timescale whether they are collecting in-store or receiving a home delivery. The feasibility of these windows is based on real-time availability, using both operational fleet capacity and the proximity of the customer to available stock, with the software continually re-optimizing the routes and schedules as every order comes in.
With online orders now representing over half of Argos' total sales overall, Paragon HDX has become a key part of the retailer's delivery operation, offering added levels of choice and convenience to customers. Paragon Software Systems has worked closely with Argos over the past year to increase fulfillment capacity for the peak period by around 60 percent -without the retailer having to significantly expand its delivery fleet.
"As part of Argos's five-year digital transformation plan, we implemented Paragon HDX to enable the launch of our Fast Track store collection and same-day delivery service," said Andy Brown, central operations director at Argos. "The software solution has helped us manage strong levels of customer demand, particularly during the Black Friday and Christmas trading periods, and support significant increases in digital transactions over the last 12 months."
Paragon HDX is now used across more than 160 Argos hub stores to help manage a fleet of 436 vans, with around 1,300 routes being optimized by the software on a daily basis to support the Fast Track services. This allows the retailer to offer four delivery timeslots throughout the day for customers to select at the point of purchase, making it possible to order an item as late as 6pm for delivery to around 95 percent of UK households the same evening.
"The successful integration of all of our supply chain systems has been critical in allowing our customers to order any product they want and receive it at a choice of destinations within unmatched timescales. Paragon has worked closely with Accenture and a number of other partners to deliver a dynamic routing and scheduling solution that helps Argos deliver on our promise to customers," added Andy Brown.
William Salter, CEO and President of Paragon Software Systems commented: "Our Paragon HDX system has played an important role in the creation of Argos' ground-breaking and industry-leading fulfillment operation that has changed the way its customers shop. This modular omni-channel solution is enabling Argos to offer a unique service combining choice, convenience and certainty for the consumer."
About Sainsbury's Argos
Sainsbury's Argos is a leading UK digital retailer and sells more than 60,000 products under the Argos and Habitat brands. It sells through www.argos.co.uk, www.habitat.co.uk, its growing mobile channels, its 845 stores and over the telephone. Argos Digital Stores and Mini Habitats can also be found in Sainsbury's supermarkets.
Argos is the UK's largest high street retailer online and the second most visited website, with nearly a billion website visits a year. More than half of the company's sales originate online and around 120 million customer transactions take place in its stores each year. Argos offers customers market leading delivery and collection services, including Check & Reserve, Fast Track Delivery and Fast Track Collection which make customers' lives easier, every day.
Sainsbury's Argos is part of J Sainsbury plc, a leading retailer of food, clothing and general merchandise and owner of Sainsbury's Bank. Sainsbury's commitment to helping customers live well for less has been at the heart of what the company does since 1869. J Sainsbury plc employs 195,000 colleagues across the UK and Ireland whose strong culture and values are integral to driving its success -- now and in the future. Our vision is to be the most trusted retailer where people love to work and shop.
About Paragon Software Systems
Paragon Software Systems, Inc., based in Dallas, Texas, is a leading provider of truck routing and scheduling software solutions. Paragon's advanced planning systems have been proven to cut transportation costs and improve efficiency across a wide range of distribution operation types and industry sectors. Paragon's North American truck routing software clients include George's Inc., AgReliant Genetics, Linde, McLane, National Food Corporation, and many others. The software is used for the daily route optimization of transportation schedules; rationalizing fixed routes; managing transportation resources; strategic logistics planning; and managing home delivery orders with dynamic routing. Paragon Software Systems, Inc. is a wholly owned subsidiary of Paragon Software Systems plc, the UK's number one provider of transportation routing and scheduling software. Paragon has over 3,400 systems installed at more than 1,100 client sites in 60 countries worldwide. For more information, visit paragontruckrouting.com.
Image Available: http://www2.marketwire.com/mw/frame_mw?attachid=3111250

For More Information, Contact:
Becky Boyd
MediaFirst PR
(770) 642-2080 x 214
Email Contact

Kristel Jarvis
Paragon Software Systems
+44 (0) 1306 732600
Email Contact