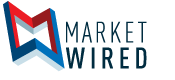 Youngevity Debuts Online Lifestyle Destination At youngevitybeta.com
Site Features Virtual Main Street of Products and Services in Fresh Format
/EINPresswire.com/ -- SAN DIEGO, CA--(Marketwired - Feb 21, 2017) - Youngevity International, Inc. (OTCQX: YGYI), the only omni-direct lifestyle company, today announced the beta launch of its anticipated revolutionary and all-inclusive new online destination -- temporarily housed at www.youngevitybeta.com. When the site is formally launched as expected at the end of March, it will be fully transactional. Ultimately, at the conclusion of the transactional beta, the site will be located at its permanent web home -- www.youngevity.com. 
Youngevity has coined the term "omni-direct" to describe its innovative cross channel business model that adds flexibility and convenience into the direct selling customer and independent associate experience. As an "omni-direct" lifestyle company, Youngevity represents a unique hybrid of direct selling, e-commerce and social selling business models.
Steve Wallach, Youngevity CEO, stated, "This technology platform has been a significant investment for our company and we are pleased that it should soon begin to drive revenue. Given the unique nature of our sales and marketing business platform we had to develop from the ground up technology and supporting architecture that was capable of scaling around the globe."
"In our 20th anniversary year, we are moving to what we call a 'virtual Main Street' of products and services," stated Dave Briskie, President and CFO of Youngevity. "The new Youngevity site is our virtual street address designed to provide a rich, immersive web experience that extends to all of our trusted brand families."
Briskie continued, "This will be a lifestyle web platform and will offer a fully interactive way to engage with Youngevity and its broad line-up of diverse brands. The site also reflects our mission to empower individuals as they pursue their own betterment and best lives. We believe living better can be relatively easy and within reach when you have the right combination of groundbreaking products and services."
Specific features of the new Youngevity web destination will include:
Easy intuitive search - conveniently located at the top of each screen; with the ability to narrow searches by product category
Icons conveniently located at the bottom of each page that transport you to each of six vertical product categories - Health & Nutrition, Home & Family, Food & Beverage (including gourmet coffee), Spa & Beauty, Apparel & Jewelry and Services
Simple enrollment for Youngevity Distributors
Vibrant lifestyle photography and messages that synergize with Youngevity products and brands
Portal access to the investor area of the site currently housed at www.ygyi.com
Optimized for desktop and tablet use


During the beta version, brands within the Youngevity portfolio can be purchased by contacting a Youngevity Distributor or by calling toll-free, 800.982.3189 or through our current legacy system Youngevity.com.
About Youngevity International, Inc.
Youngevity International, Inc. (OTCQX: YGYI) is the only omni-direct lifestyle company offering a hybrid of the direct selling business model, that also offers e-commerce and the power of social selling. Assembling a virtual Main Street of products and services under one corporate entity, Youngevity offers proven products from the six top selling retail categories: health/nutrition, home/family, food/beverage (including coffee), spa/beauty, apparel/jewelry, as well as innovative services. The Company was formed in the course of the summer 2011 merger of Youngevity Essential Life Sciences with Javalution Coffee Company (now part of the company's food and beverage division). The resulting company became Youngevity International, Inc. in July 2013. For investor information, please visit YGYI.com. For general information on products and services please visit us at youngevity.com. Be sure to like us on Facebook and follow us on Twitter.
Safe Harbor Statement
This release contains forward-looking statements within the meaning of the Private Securities Litigation Reform Act of 1995. In some cases forward-looking statements can be identified by terminology such as "may," "should," "potential," "continue," "expects," "anticipates," "intends," "plans," "believes," "estimates," and similar expressions, and includes statements regarding the expected launch date of the site, the technology platform generating revenue, and our belief that living better can be relatively easy and within reach when you have the right combination of groundbreaking products and services. These forward-looking statements are based on management's expectations and assumptions as of the date of this press release and are subject to a number of risks and uncertainties, many of which are difficult to predict that could cause actual results to differ materially from current expectations and assumptions from those set forth or implied by any forward-looking statements. Important factors that could cause actual results to differ materially from current expectations include, among others, our ability to launch the technology when anticipated, the success of the beta test, the acceptance of the technology by our customers, our ability to expand our distribution, our ability to add additional products (whether developed internally or through acquisitions), our ability to continue our financial performance, and the other factors discussed in our Annual Report on Form 10-K for the year ended December 31, 2015 and our subsequent filings with the SEC, including subsequent periodic reports on Forms 10-Q and 8-K. The information in this release is provided only as of the date of this release, and we undertake no obligation to update any forward-looking statements contained in this release on account of new information, future events, or otherwise, except as required by law.

EIN Presswire does not exercise editorial control over third-party content provided, uploaded, published, or distributed by users of EIN Presswire. We are a distributor, not a publisher, of 3rd party content. Such content may contain the views, opinions, statements, offers, and other material of the respective users, suppliers, participants, or authors.