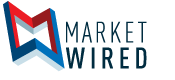 Diet Doc Warns Against Potential Side Effects of Unregulated Weight Loss Supplement Forskolin
/EINPresswire.com/ -- HELENA, MT--(Marketwired - February 17, 2017) - The Forskolin Diet is based on the ingestion of an extracted herb that comes from the root of a plant that grows in India and Thailand. In the states, it is taken in the form of a supplement to treat many conditions including asthma, glaucoma, heart disease and weight loss. Being that forskolin is an unregulated supplement, there are no published guidelines regarding proper dosing, nor is there a standard as to the amount of forskolin that retailers must include in each tablet; meaning that potency can vary from retailer to retailer. Though preliminary research has suggested that forskolin might lead to a greater loss of body fat and elevated hormone levels over time, the safety and efficacy of the forskolin still has yet to be established.
Any dieters looking to use forskolin or any other dietary supplement for weight loss should proceed with caution. Too little is currently known by experts regarding its effectiveness, but some negative side effects have been documented such as:
Irritation of the respiratory tract
Eye discomfort
Headaches/Migraines
Elevated heart rate
Also, forskolin may interfere with certain medications (particularly blood thinners) and may also be unsafe for expectant mothers, which is why it is always critical to seek advice from a medical professional before beginning any new vitamin or supplement regimen. The medical weight loss team at Diet Doc, understands why dieters may be looking for supplements that will help them to lose weight quickly. Weight loss and/or weight maintenance can be a difficult and life-long struggle when an individual has little understanding of their own body chemistry and what it takes to lose weight safely and keep it off.
Fortunately, programs like Diet Doc offer a very unique approach to weight loss. Their doctors and nutritionists take a detailed analysis of each client's previous health history and current weight loss struggles to create dietary guidelines to follow and encourage fast weight loss. Diet Doc uses proven strategies that include, meal planning, physical activity and prescription medications that work without jeopardizing one's health status. All doctor consultations, progress checks are conveniently done by phone rather than in person to maintain your privacy and comfort. Unlike ordering supplements online from dubious retailers, Diet Doc's experts choose the right weight loss prescriptions for your needs and ships them right to your doorstep within days.
Want to safely lose up to 20 pounds within the next 30 days? New Diet Doc patients can call or easily and effortlessly visit https://www.dietdoc.com to complete an initial comprehensive, yet simple, health questionnaire and schedule an immediate personal, no-cost consultation. Diet Doc Physicians all received specialized training in nutritional science and fast weight loss. Diet Doc reviews each patient's health history to create a personalized diet plan geared for fast weight loss, or that addresses life-long issues causing weight loss to slow down or stop. Nutritionists work personally with each patient and use their own algorithm to craft meal and snack plans that are compatible with each patient's age, gender, activity level, food preferences, nutritional needs and medical conditions. They combine these state of the art diet plans with pure, prescription diet products that enable their patients to resist the temptation to reach for sugary snacks, eliminate fatigue and curb the appetite. Over 97% of Diet Doc patients report incredible weight loss results with the majority losing 20 or more pounds per month.
At Diet Doc, all patients gain unlimited access to the best minds in the business. Their staff of doctors, nurses, nutritionists and coaches are available 6 days per week to answer questions, offer suggestions, address concerns and lend their professional guidance and support. Because of this, more and more people are turning to Diet Doc for their weight management needs. Diet plans are tailored to be specific to the needs of those of any age, gender, shape or size and for those who are struggling to lose that final 10-20 pounds to those who must lose 100 pounds or more. Call today to request a private, confidential, no-cost online consultation.
About the Company:
Diet Doc Weight Loss is the nation's leader in medical, weight loss offering a full line of prescription medication, doctor, nurse and nutritional coaching support. For over a decade, Diet Doc has produced a sophisticated, doctor designed weight loss program that addresses each individual specific health need to promote fast, safe and long term weight loss.
Twitter: https://twitter.com/DietDocMedical
Facebook: https://www.facebook.com/DietDocMedicalWeightLoss/
Linkedin: https://www.linkedin.com/company/diet-doc-weight-loss?trk=biz-brand-tree-co-logo