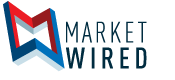 Panorama Announces Issuance of Stock Options
/EINPresswire.com/ -- VANCOUVER, BRITISH COLUMBIA--(Marketwired - Feb 16, 2017) - Panorama Petroleum Inc. (the "Company") (TSX VENTURE:PPA)(OTC PINK:AZUEF)(FRANKFURT:TMP1) announces that it will issue 12,850,000 stock options to its directors, officers, employees and consultants. Of the 12,850,000 stock options, 9,550,000 will be optioned at $0.12 and 3,300,000 optioned at $0.15. The stock options will expire after one year from the issue date.
The Board of Directors have approved the Company name change to "Stamper Oil & Gas Corp." which is subject to regulatory approval.
About Panorama Petroleum Inc.
Panorama Petroleum Inc. is a resource exploration company engaged in the business of acquiring and exploring oil and gas properties. The Company has assembled an experienced management team with a growth strategy to develop portfolio of Oil and Gas projects. The Company's main objective is to add shareholder value through exploration and development of high quality resources through strategic acquisitions, joint ventures while maintaining a lower risk profile through project diversification and efficient financial management. The Company is focusing on late exploration and early development stage projects of high technical merit in favorable geopolitical jurisdictions.
ON BEHALF OF THE BOARD OF DIRECTORS
David Greenway, President
Further information about the Company is available on our website at www.panoramapetroleum.com or under our profile on SEDAR at www.sedar.com.
Neither the TSX Venture Exchange nor its Regulation Services Provider (as that term is defined in policies of the TSX Venture Exchange) accepts responsibility for the adequacy or accuracy of this release.
This news release includes forward-looking statements that are subject to risks and uncertainties. All statements within it, other than statements of historical fact, are to be considered forward looking. Although the Company believes the expectations expressed in such forward-looking statements are based on reasonable assumptions, such statements are not guarantees of future performance and actual results or developments may differ materially from those in forward-looking statements. Factors that could cause actual results to differ materially from those in forward-looking statements include market prices, exploitation and exploration successes, continued availability of capital and financing, and general economic, market or business conditions. There can be no assurances that such statements will prove accurate and, therefore, readers are advised to rely on their own evaluation of such uncertainties. We do not assume any obligation to update any forward-looking statements, other than as required pursuant to applicable securities laws.

EIN Presswire does not exercise editorial control over third-party content provided, uploaded, published, or distributed by users of EIN Presswire. We are a distributor, not a publisher, of 3rd party content. Such content may contain the views, opinions, statements, offers, and other material of the respective users, suppliers, participants, or authors.