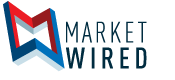 Carolyn Larke is promoted to Senior Managing Director, Senior Trust Officer, Private Wealth Management at Peapack-Gladstone Bank
Carolyn Larke, Senior Managing Director, Senior Trust Officer, Private Wealth Management, Peapack-Gladstone Bank
Click here for high-resolution version
/EINPresswire.com/ -- BEDMINSTER, NJ--(Marketwired - Feb 16, 2017) - Peapack-Gladstone Financial Corporation (NASDAQ: PGC) and Peapack-Gladstone Bank announce the promotion of Carolyn Larke to Senior Managing Director, Senior Trust Officer, Private Wealth Management at Peapack-Gladstone Bank. Joining Peapack-Gladstone Bank in 2011, she is part of an experienced wealth management team responsible for the administration of private foundations, retirement accounts, estates and trusts.
Ms. Larke began her career managing the trust and estate Tax and Administration areas as a Senior Legal Assistant and Senior Fiduciary Accountant at several New York law firms. She then moved to the Philanthropic Advisory Services area at U.S. Trust Company, also in New York, to start this newly-formed department. As Senior Philanthropic Officer, Carolyn guided individual clients through the compliance and administration issues of charitable trusts and foundations. Leaving New York behind after 25 years, Carolyn joined Beacon Trust Company in Morristown, New Jersey, as a Senior Trust Officer.
Carolyn received her BA in economics and paralegal degree, specializing in estates and trusts, from New York University. She is an enrolled agent, licensed to practice before the Internal Revenue Service since 1986 and is a Certified Financial Planner®. A resident of Oradell, New Jersey, Ms. Larke has served on the boards of several charitable organizations, including the American Heart Association Advisory Board and has volunteered for the AARP Foundation Tax Counseling for the Elderly program in Bergen County.
Peapack-Gladstone Financial Corporation is a New Jersey bank holding company with total assets of $3.88 billion as of December 31, 2016. Founded in 1921, Peapack-Gladstone Bank is a commercial bank that provides innovative private banking services to businesses, real estate professionals, non-profits and consumers, which help them to establish, maintain and expand their legacy. Through its private banking locations in Bedminster, Morristown, Princeton and Teaneck, its private wealth management, commercial private banking, retail private banking and residential lending divisions, along with its online platforms, Peapack-Gladstone Bank offers an unparalleled commitment to client service.
Image Available: http://www2.marketwire.com/mw/frame_mw?attachid=3110528

Peapack-Gladstone Bank
Rosanne Schwab
Assistant Vice President, Public Relations Manager
500 Hills Drive, Suite 300
Bedminster, NJ 07921
rschwab@pgbank.com
(908) 719-6543