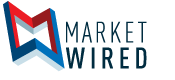 AGI Announces Fourth Quarter and Annual 2016 Results Release and Conference Call; Declares February Dividend
/EINPresswire.com/ -- WINNIPEG, MANITOBA--(Marketwired - Feb 16, 2017) - Ag Growth International Inc. ("AGI") (TSX:AFN) will hold a conference call on Wednesday, March 15, 2017, at 9:00 a.m. EST to discuss its results for the three and twelve month periods ended December 31, 2016. A news release announcing AGI's results will be issued before markets open on March 15, 2017.
To participate in the conference call, please dial 1-800-377-0758 or for local access dial 416-340-2216. An audio replay of the call will be available for seven days. To access the audio replay, please dial 1-800-408-3053 or for local access dial 905-694-9451. Please quote passcode 4476658 for the audio replay.
Dividend
AGI today announced the declaration of a cash dividend of $0.20 per common share for the month of February 2017. The dividend is an eligible dividend for Canadian income tax purposes. AGI's current annualized cash dividend rate is $2.40 per share. The record date of the dividend is February 28, 2017 and it is payable March 15, 2017.
Company Profile
AGI is a leading manufacturer of portable and stationary grain and fertilizer handling, storage and conditioning equipment, including augers, belt conveyors, chain conveyors, grain storage bins, grain handling accessories, grain aeration equipment and grain drying systems. AGI has manufacturing facilities in Canada, the United States, the United Kingdom, Brazil and Italy and distributes its product globally.
Further information can be found in the disclosure documents filed by AGI with the securities regulatory authorities, available at www.sedar.com and on AGI's website www.aggrowth.com.