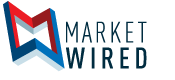 PolarityTE(TM) Inc. Appoints Jon Mogford, PhD to the Board of Directors
/EINPresswire.com/ -- SOUTH PLAINFIELD, NJ--(Marketwired - Feb 16, 2017) -  PolarityTE™, Inc., (NASDAQ: COOL) today announced it has appointed Jon Mogford, PhD to the Board of Directors. Dr. Mogford has extensive experience in regenerative medicine and wound healing, with a long track record of leading large research institutions. He currently oversees research strategy as Vice Chancellor for Research across the entire Texas A&M University System, and led significant expansion and collaborations while serving as Deputy Director of the Defense Sciences Office (DSO) within the Defense Advanced Research Projects Agency (DARPA) in the U.S. Department of Defense. 
"We are excited to announce Dr. Jon Mogford as a new member of the PolarityTE™ Board of Directors. Dr. Mogford's DARPA led programs in wound healing, hemostatic biomaterials, and bioreactor production of universal donor red blood cells provide critical insight to the PolarityTE™ team. In addition, Dr. Mogford spearheaded a joint collaboration between DARPA, the FDA, and the NIH, which speaks volumes to his abilities to create strategic partnerships and work with the government agencies. The appointment of Dr. Mogford is an instrumental step toward achieving our goals, and adds a uniquely new pillar to our team," said Denver Lough, MD, PhD, Chairman and CEO.
Newly appointed board member, Jon Mogford, PhD, remarked, "I am thrilled to join the Polarity team and its Board of Directors. Polarity's regenerative platform takes a remarkably new approach to tissue engineering, and changes the very principles that built the field. There are a significant number of patients that can benefit from this technology, and I include wounded warriors and veterans high on that list. Given this opportunity to join the Polarity team, I will utilize my background to help translate and commercially scale the products being developed by Polarity, for both the civilian and military world."
During December 2016 PolarityTE™ entered into an Agreement and Plan of Reorganization to acquire certain intellectual property rights developed by Dr. Lough. Completion of the acquisition is subject to a number of conditions, including stockholder approval. There can be no assurance that the conditions will be met or that the acquisition will be successful. The acquisition, and our business generally, is subject to a number of risks that are more fully described under "Risk Factors" that appear in our filings and reports with the SEC.
About Jon Mogford, PhD
Dr. Mogford serves as the Vice Chancellor for Research for The Texas A&M University System and provides research and development leadership to the System's eleven universities and seven state agencies encompassing 30,000 faculty and staff, 135,000 students, a budget of more than $4 billion and research expenditures of more than $945 million annually. As the leader of the A&M System Office of Research, Dr. Mogford develops strategic partnerships with external agencies, foundations, academic institutions, and commercial corporations to enhance the system's mission of research, teaching, service, and economic development for the state of Texas.
Prior to joining the Texas A&M University System in 2011, Dr. Mogford served as a program manager and then Deputy Director of the Defense Sciences Office (DSO) of the Defense Advanced Research Projects Agency (DARPA) in the U.S. Department of Defense. As DSO Deputy Director, he provided strategic planning and implementation of $400M/year in R&D in the physical, biomedical and material sciences. He provided leadership to 20 Program Managers in the development and management of office investments ranging from the fundamental sciences to commercial transition efforts for both defense and non-defense applications. Dr. Mogford led expansion of formal working relationship between DARPA and the FDA to improve the ability of each organization to meet mission goals, which was highlighted as a DARPA-FDA-NIH partnership by the White House. Dr. Mogford is a recipient of the Secretary of Defense Medal for Outstanding Public Service.
His DARPA programs included scar-free regeneration of wounds, metabolic control strategies for survival of severe blood loss, biomarker-responsive biomaterials for drug delivery, stem cell-based bioreactor production of universal donor red blood cells, computational design of novel proteins, and active hemostatic biomaterials for treatment internal and external wounds. He has authored or co-authored 29 peer-reviewed publications.
Dr. Mogford obtained his bachelor's degree in Zoology from Texas A&M University and doctorate in Medical Physiology from the Texas A&M University Health Science Center, College Station, Texas. His research in vascular physiology continued at the University of Chicago as a Postdoctoral fellow from 1997-98. Dr. Mogford transitioned his research focus to the field of wound healing at Northwestern University, both as a Research Associate and also as a Research Assistant Professor from 1998-2003. Dr. Mogford served as a Life Sciences Consultant to DARPA on the Revolutionizing Prosthetics program from 2003-2005.
About PolarityTE™, Inc.
PolarityTE™, Inc. is the owner of a novel regenerative medicine and tissue engineering platform developed and patented by Denver Lough MD, PhD. This radical and proprietary technology employs a patients' own cells for the healing of full-thickness functionally-polarized tissues. If clinically successful, the PolarityTE™ platform will be able to provide medical professionals with a truly new paradigm in wound healing and reconstructive surgery by utilizing a patient's own tissue substrates for the regeneration of skin, bone, muscle, cartilage, fat, blood vessels and nerves. It is because PolarityTE™ uses a natural and biologically sound platform technology, which is readily adaptable to a wide spectrum of organ and tissue systems, that the company and its world-renowned clinical advisory board, are poised to drastically change the field and future of translational regenerative medicine. More information can be found online at www.polarityte.com. 
Forward Looking Statements
Certain statements contained in this release are "forward-looking statements" within the meaning of the Private Securities Litigation Reform Act of 1995. Forward looking statements contained in this release relate to, among other things, the Company's ongoing compliance with the requirements of The NASDAQ Stock Market and the Company's ability to maintain the closing bid price requirements of The NASDAQ Stock Market on a post reverse split basis. They are generally identified by words such as "believes," "may," "expects," "anticipates," "should'" and similar expressions. Readers should not place undue reliance on such forward-looking statements, which are based upon the Company's beliefs and assumptions as of the date of this release. The Company's actual results could differ materially due to risk factors and other items described in more detail in the "Risk Factors" section of the Company's Annual Reports and other filings with the SEC (copies of which may be obtained at www.sec.gov). Subsequent events and developments may cause these forward-looking statements to change. The Company specifically disclaims any obligation or intention to update or revise these forward-looking statements as a result of changed events or circumstances that occur after the date of this release, except as required by applicable law.