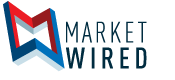 Centrica, DTE Energy, Illinois Commerce Commission, Powerley, Toyota, and EPA to address demand response, distributed generation, and utility business models at Parks Associates' Smart Energy Summit
Over 300 executives to attend the eighth-annual event, February 20-22 at the Four Seasons Hotel in Austin, Texas
/EINPresswire.com/ -- DALLAS, TX--(Marketwired - Feb 16, 2017) -  Parks Associates announced today that Centrica Connected Home, DTE Energy, Illinois Commerce Commission, Powerley, Toyota Motor North America, and the U.S. Environmental Protection Agency will deliver keynotes and special sessions at the eighth-annual Smart Energy Summit: Engaging the Consumer, February 20-22 in Austin, Texas. The conference focuses on strategies for utilities to leverage the smart home to develop compelling value propositions for their customers and expand adoption of demand response, energy efficiency, distributed generation, smart meter, and AMI deployments and offerings.
"An increasing number of IoT products are changing the energy management industry and creating new opportunities in the smart home," said Stuart Sikes, President, Parks Associates. "At Smart Energy Summit, we will address the intersection of these markets, which is creating new opportunities for energy providers, energy management companies, home control platforms and services, appliance and device manufacturers, and software and cloud service companies."
Sudeep Maitra, Global Director of Strategy and Development, Centrica Connected Home, will present the event's opening keynote "Leading the Transition - Customer-first Strategies to Succeed in the IoT" on Tuesday, February 21, at 10 a.m. He will address how utilities and energy companies can shift from being asset developers and operators to delivering unique experiences that customers will value.
"I'm delighted to be taking part in this year's summit, which is always a stimulating event," Maitra said. "By focusing on what customers need rather than the technology, Centrica's Hive brand is leading the smart home market in the U.K. We're now building on that success and those customer insights to bring our unique end-to-end services to homes in new markets, including North America. I hope attendees will be encouraged by our own story of transition and inspired to do likewise."
Irene Dimitry, Vice President, Business Planning and Development, DTE Energy; and Manoj Kumar, CEO, Powerley, will deliver the joint keynote address "Bridging the Smart Grid to the Smart Home" on Tuesday, February 21, at 4:15 p.m. Dimitry and Kumar will detail the pathway to utility-led smart home adoption, delving into the key obstacles discovered and the key insights uncovered to date.
Following the joint keynote, Ann McCabe, Consultant; Former Commissioner, Illinois Commerce Commission; and Abigail Daken, ENERGY STAR Program, U.S. Environmental Protection Agency, will lead a pair of special sessions.
Kevin Butt, General Manager, Environmental, Toyota Motor North America, will present the event's final keynote "Connected Car & Smart Energy - What is the Connection?" on Wednesday, February 22, at 9:45 a.m. He will outline how Toyota is working toward a more connected future, through a multitude of collaborative and creative partnerships.
"More than one-fourth of U.S. broadband households currently own a smart home product," said Tom Kerber, Director, IoT Strategy, Parks Associates. "This year's Smart Energy Summit features influential industry speakers providing in-depth discussion on ways to leverage these smart home devices in order to expand the role of energy in the IoT."
Conference sponsors include People Power Company, Austin Energy, Bidgely, Carrier, ecobee, EnergyHub, Hampton Products International, Honeywell, Jasmine Universe, Powerley, Trusource Labs, UtilityShield, The Weather Company, Whisker Labs, Xively, Z-Wave, Grid4C, ipCapital Group, MivaTek, and State Farm.
Parks Associates is accepting press pass requests for Smart Energy Summit: Engaging the Consumer at http://www.parksassociates.com/ses-presspass. More information about the Smart Energy Summit is available at www.SES2017.com.
Parks Associates will also host a pre-conference research workshop, "Utilities and Consumer Engagement Strategies," on Monday, February 20, from 1:00-5:00 p.m. To speak with an analyst or request specific research data, contact Holly Sprague at hsprague@gmail.com or 720-987-6614.
About Smart Energy Summit
Smart Energy Summit: Engaging the Consumer examines new cross-industry opportunities in the expanding market for energy solutions, including connected devices, energy management, utility services, and home control platforms and services, as they evolve within the smart home and consumer-based Internet of Things.
Smart Energy Summit focuses particularly on the challenge of engaging consumers with energy-related solutions. Research analysts, thought leaders, and industry executives present and discuss business strategies, case studies, partnership opportunities, and consumer research that utilities, service providers, retailers, and manufacturers can use to expand and monetize their energy offerings.
The eighth-annual Smart Energy Summit will take place February 20-22, 2017, at the Four Seasons Hotel in Austin, Texas. The summit agenda features leaders from utilities, state and national regulators, telecom and security companies, retailers, and OEMs. Follow the event on Twitter at @SmartEnergySmt and #SmartEnergy17 and on the Smart Energy Insights Blog. For information on speaking, sponsoring, or attending Smart Energy Summit, visit www.ses2017.com.