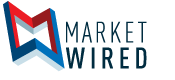 Camping World Completes First Step of Rapid Virginia Expansion with Acquisition of McGeorge's Rolling Hills RV
/EINPresswire.com/ -- LINCOLNSHIRE, IL--(Marketwired - Feb 16, 2017) - Camping World Holdings, Inc. (NYSE: CWH) ("Camping World"), the nation's largest network of RV-centric retail locations, announced plans for expansion in the state of Virginia, with the acquisition of the McGeorge's Rolling Hills RV dealership in the Richmond market.
"Virginia is a great state for the outdoor enthusiast and we are thrilled to welcome the wonderful people of McGeorge's RV to the Camping World family as the first step of our rapid expansion in the state. McGeorge's RV is an exceptional family business that grew through a focus on delivering excellent service and products to customers," said Marcus Lemonis, Chairman and CEO of Camping World and Good Sam. "Over the past 40 years, Ed McGeorge and his team have earned the title as Virginia's largest and #1 RV dealer by providing superior customer service and we look forward to continuing their high standards of quality and service, and solidifying our leading position in the state."
Camping World currently operates two SuperCenters in the Roanoke and Winchester areas and with the acquisition of McGeorge's RVs, is further expanding in the Richmond metropolitan market, increasing their current presence in Virginia to three dealership locations.
"We will maintain both companies' commitment to service and product excellence while building on our success as part of this new market," said Brent Moody, Chief Operating Officer of Camping World and Good Sam. "This important acquisition reinforces our commitment to planned expansion in the state of Virginia and our focus on increased market share with our country-wide expansion."
About Camping World Holdings, Inc.
Camping World Holdings Inc. (NYSE: CWH) is the only provider of a comprehensive portfolio of services, protection plans, products and resources for recreational vehicle ("RV") enthusiasts. Through its two iconic brands, Camping World and Good Sam, the company offers new and used RVs for sale, vehicle service and maintenance along with more than 10,000 products and services through its retail locations and membership clubs. Good Sam branded offerings provide the industry's broadest and deepest range of services, protection plans, products and resources while the Camping World brand operates the largest national network of RV-centric retail locations in the United States with over 120 retail locations in 36 states and an e-commerce platform. With both brands founded in 1966, product and service offerings are based on 50 years of experience and customer feedback from RV enthusiasts.
For more information, visit www.CampingWorld.com.
Cautionary Statement Regarding Forward-Looking Statements
This press release contains forward-looking statements within the meaning of the Private Securities Litigation Reform Act of 1995 concerning Camping World and other matters. All statements other than statements of historical facts contained in this press release may be forward-looking statements. Statements regarding our future results of operations and financial position, business strategy and plans and objectives of management for future operations are forward-looking statements. In some cases, you can identify forward-looking statements by terms such as "may," "will," "should," "expects," "plans," "anticipates," "could," "intends," "targets," "projects," "contemplates," "believes," "estimates," "predicts," "potential" or "continue" or the negative of these terms or other similar expressions. The forward-looking statements in this press release are only predictions. We have based these forward-looking statements largely on our current expectations and projections about future events and financial trends that we believe may affect our business, financial condition and results of operations. Forward-looking statements involve known and unknown risks, uncertainties and other important factors that may cause our actual results, performance or achievements to be materially different from any future results, performance or achievements expressed or implied by the forward-looking statements. You should carefully consider the risks and uncertainties that affect our business, including those described in our filings with the Securities and Exchange Commission. These forward-looking statements speak only as of the date of this communication. Except as required by applicable law, we do not plan to publicly update or revise any forward-looking statements, whether as a result of any new information, future events or otherwise. You are advised, however, to consult any further disclosures we make on related subjects in our public announcements and filings with the Securities and Exchange Commission.