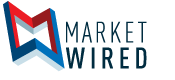 Long Island Iced Tea(R) Named Exclusive Iced Tea of The New Coliseum Presented By New York Community Bank
/EINPresswire.com/ -- HICKSVILLE, NY--(Marketwired - Feb 16, 2017) - Long Island Iced Tea Corp. (NASDAQ: LTEA) (the "Company"), a growth-oriented company focused on the ready-to-drink ("RTD") tea segment in the beverage industry, has formed an alliance with Brooklyn Sports & Entertainment to become the official iced tea of Nassau Veterans Memorial Coliseum Presented By New York Community Bank.
The New Coliseum Presented By NYCB will re-open on April 5th with a sold-out Billy Joel show. When complete, the venue will host hundreds of events annually, including concerts, family shows, and sports, such as college basketball, hockey, MMA, and boxing, as well as outdoor festivals and other major events.
"Our company carries the Long Island name and our brand Long Island Iced Tea® carries the legend and heritage of Long Island," said Phil Thomas, Chief Executive Officer of Long Island Iced Tea Corp. "We are very excited to secure such a blue chip partnership with such an iconic venue that has truly established itself as the epicenter and entertainment hub of Long Island."
Long Island Iced Tea® will have exclusive serving rights in the venue, including all concession stands and luxury suites. The alliance also includes high-profile interior and exterior LED branding, as well as digital and retail promotional opportunities.
"We are pleased that Long Island Iced Tea Corp. has joined our family of corporate partners at The New Coliseum Presented By NYCB and will bring local flavor to our diverse beverage offerings," said Mike Zavodsky, Executive Vice President of Global Partnerships.
"You can't find a better, more passionate audience in the country than New York, and we are looking forward to developing exciting marketing programs that will highlight the strengths of our brand and enhance the customer experience at the New Coliseum," Thomas said. "To celebrate the re-opening, we will be announcing an official giveaway campaign for a chance to win tickets to the sold-out show on April 5th."
About Long Island Iced Tea Corp.
Headquartered in Long Island, New York, Long Island Iced Tea Corp. operates in the ready-to-drink tea segment of the beverage industry. The Company has developed non-alcoholic, premium iced tea bottled beverages made with quality ingredients that are offered at an affordable price. The Company is currently organized around its flagship brand Long Island Iced Tea®, a premium, ready-to-drink iced tea sold primarily on the East Coast of the United States through a network of regional chains and distributors. The Company's website is www.longislandicedtea.com.
About Brooklyn Sports & Entertainment
Brooklyn Sports & Entertainment (BSE) develops and operates state-of-the-art venues and manages premier sports franchises, delivering dynamic content and experiences for audiences. BSE oversees programming, marketing, sales, and operations for Barclays Center and Nassau Veterans Memorial Coliseum presented by New York Community Bank, and manages and controls the NBA's Brooklyn Nets and its Development League team, the Long Island Nets, as well as the business operations of the NHL's New York Islanders.
Barclays Center, which opened on September 28, 2012, offers 17,732 seats for basketball, 15,795 for hockey, and up to 19,000 seats for concerts, and has 101 luxury suites, four bars/lounges, four clubs, and 40/40 CLUB & Restaurant by American Express.
The New Coliseum Presented by NYCB, scheduled to reopen April 5, 2017 after extensive renovation, will offer 13,000 seats for hockey, 13,500 for basketball, and 14,500 for standard concert configurations, with the ability to flex up. The bowl will have a theater seating option for 4,000 guests. With a focus on emerging businesses, BSE identifies and creates alliances, strategic partners and other business opportunities to ensure the success of its assets.
For additional information, please visit Brooklynse.com.
Forward Looking Statements
This press release includes statements of the Company's expectations, intentions, plans and beliefs that constitute "forward looking statements" within the meaning of Section 27A of the Securities Act of 1933 and Section 21E of the Securities Exchange Act of 1934 and are intended to come within the safe harbor protection provided by those sections. These statements, which involve risks and uncertainties, relate to the discussion of the Company's business strategies and its expectations concerning future operations, margins, sales, new products and brands, potential joint ventures, potential acquisitions, expenses, profitability, liquidity and capital resources and to analyses and other information that are based on forecasts of future results and estimates of amounts not yet determinable. These statements include any statement that does not directly relate to a historical or current fact. You can also identify these and other forward-looking statements by the use of such words as "may," "will," "should," "expects," "intends," "plans," "anticipates," "believes," "thinks," "estimates," "seeks," "predicts," "could," "projects," "potential" and other similar terms and phrases, including references to assumptions. These forward looking statements are made based on expectations and beliefs concerning future events affecting the Company and are subject to uncertainties, risks and factors relating to its operations and business environments, all of which are difficult to predict and many of which are beyond its control, that could cause its actual results to differ materially from those matters expressed or implied by these forward looking statements. These risks include its history of losses and expectation of further losses, its ability to expand its operations in both new and existing markets, its ability to develop or acquire new brands, its relationships with distributors, the success of its marketing activities, the effect of competition in its industry and economic and political conditions generally, including the current economic environment and markets. More information about these and other factors are described in the reports the Company files with the Securities and Exchange Commission, including but not limited to the discussions contained under the caption "Risk Factors." When considering these forward looking statements, you should keep in mind the cautionary statements in this press release and the reports the Company files with the Securities and Exchange Commission. New risks and uncertainties arise from time to time, and the Company cannot predict those events or how they may affect it. The Company assumes no obligation to update any forward looking statements after the date of this press release as a result of new information, future events or developments, except as required by the federal securities laws.