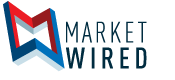 CUPE Nova Scotia denounces McNeil Government's anti-worker legislation
/EINPresswire.com/ -- HALIFAX, NOVA SCOTIA--(Marketwired - Feb 15, 2017) - "CUPE strongly opposes the McNeil Government's move to impose a contract on the members of the Nova Scotia Teachers Union (NSTU)," says Nan McFadgen, president of CUPE Nova Scotia. "We feel this piece of anti-worker legislation is undemocratic and will only serve to hurt all public service workers in Nova Scotia, who have the constitutional right to negotiate and vote on their collective agreement."
On February 11, Premier Stephen McNeil announced he would impose a contract on the Nova Scotia Teachers Union (NSTU) and began imposing the agreement on teachers the evening of Tuesday, February 13, 2017. Debate on the legislation, entitled the Teachers' Professional Agreement and Classroom Improvement Act (Bill 75), is taking place this week and will likely be voted on next week.
"CUPE members are frustrated by the Premier's refusal to recognize the value of the jobs education workers do including CUPE members who are educational assistants, school secretaries, custodians, bus drivers, early childhood educators and much more." says Grant Dart, CUPE school board coordinator.
"How can the Minister of Education say, with a straight face, that she hopes NSTU members feel they have their fingerprints on this contract? How can any union have faith in this government, when we go through good faith negotiations, only to have a contract imposed on them," says McFadgen.
"Collective bargaining works. When both sides agree to meet in good faith and with respect for the process, it works for everyone," says McFadgen. "It safeguards workers' rights and stabilizes the public services that we all depend on. It also sets new workplace standards such as pay equity and health and safety."
"Introducing Bill 148, and now Bill 75, was a huge mistake, and imposing a contract on teachers will create chaos in the education system," says McFadgen. "It's unfortunate that we live in a province where education workers are also forced to fight to improve the quality of education our children receive. We applaud NSTU members for their courage and determination."
"We will not back down. The livelihoods and security of 75,000 public service workers, their families and their communities depend on reaching fairly negotiated contracts," states McFadgen. "Underfunding classrooms and attacking workers' rights are issues we believe will be reflected in voting polls in the next provincial election."
Nan McFadgen
CUPE NS President
(902) 759-3231 (cell)
Grant Dart
CUPE School Board Coordinator
(902) 921-1304 (cell)
Colleen Reynolds
CUPE Atlantic Communications
(902) 809-2253 (cell)