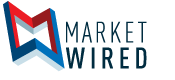 UPDATE - B. Braun Symposium to Focus on Importance of Parenteral Nutrition in Treating Critically Ill Patients
/EINPresswire.com/ -- BETHLEHEM, PA--(Marketwired - Feb 15, 2017) - The appropriate use of parenteral nutrition, a topic of growing importance for treating critically ill patients, is the focus for the symposium sponsored by B. Braun Medical Inc. at this year's American Society for Parenteral and Enteral Nutrition (A.S.P.E.N.) Clinical Nutrition Week.
B. Braun will present Dr. Gordon S. Doig, a leading researcher in the area of early parenteral nutrition in critically ill patients, at the symposium on Feb. 19 from 6:30 a.m. - 7:30 a.m. in Grand Ballroom 8A at the Marriott Orlando World Center in Orlando, Fla. The event will be preceded by a breakfast buffet at 6:00 a.m.
Doig's research, which has been published in the Journal of the American Medical Association and ClinicoEconomics and Outcomes Research, concludes that the use of parenteral nutrition in critically ill patients with short-term, relative contraindications to enteral nutrition may result in improved patient outcomes and significantly reduce total cost of care. Doig is associate professor of intensive care at the University of Sydney and Royal North Shore Hospital, Sydney, Australia.
B. Braun's response to help address malnutrition in the hospitalized and home care patient will be presented throughout Clinical Nutrition Week, Feb. 18-20. B. Braun representatives at booth #201 will be available to discuss the company's new parenteral nutrition program -- PN360.
According to the December 2016 Healthcare Cost and Utilization Project (HCUP) statistical brief #218, malnutrition has been associated with longer and more costly hospital stays, as well as a greater likelihood of comorbidity and death among hospitalized patients. Malnutrition may also contribute to post hospital syndrome, described as "an acquired transient period of vulnerability" following hospitalization, which may dramatically increase the risk of readmission, the brief indicated.
Also on Feb. 19, from 12:45 p.m. to 1:45 p.m., B. Braun will host a poster session in the exhibit hall on "Understanding the Incidence of Bloodstream Infections and Patient Outcomes by Type of Parenteral Nutrition Preparation Method." B. Braun's poster detailing the session will be on display starting at 6 p.m. on Feb.18.
B. Braun also will showcase its new macro and micro APEX® compounding system at booth #201 for health care facilities that need in-house compounding capabilities, and its wide selection of amino acid formulations, standard solutions, and related additives, in containers that are not made with natural rubber latex, PVC or DEHP.
About B. Braun
B. Braun Medical Inc., a leader in infusion therapy and pain management, develops, manufactures, and markets innovative medical products and services to the health care industry. The company is committed to eliminating preventable treatment errors and enhancing patient, clinician and environmental safety. B. Braun Medical is headquartered in Bethlehem, Pa., and is part of the B. Braun Group of Companies in the U.S., which includes B. Braun Interventional Systems, Aesculap® and CAPS®.
Globally, the B. Braun Group of Companies employs more than 56,000 employees in more than 60 countries. Guided by its Sharing Expertise® philosophy, B. Braun continuously exchanges knowledge with customers, partners and clinicians to address the critical issues of improving care and lowering costs. To learn more about B. Braun Medical, visit www.BBraunUSA.com.
Contact:
Jason Ford
B. Braun Medical Inc.
610.997.4722
Email Contact