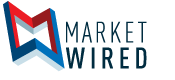 Breaking Games, One of America's Largest Indie Game Publishers, Expands Into Consumer Electronics & Toys With Boogie Dice & Pixel Pals at Toy Fair 2017
Booth Number: 6911, First Level
/EINPresswire.com/ -- NETCONG, NJ--(Marketwired - Feb 15, 2017) - Breaking Games, an award-winning game publisher and manufacturer, is entering into the consumer electronic space with the world's first self-rolling dice, Boogie Dice. Additionally, the company is expanding into the toy world with their own line of Pixel Pals, collectible pixel-art inspired figures. Breaking Games will showcase both products, along with more than a dozen games, at this year's Toy Fair, Booth 6911, First Level (six booths in a row along the right wall).
"I know how to spot a winner. Game designers and developers with a dream come to Breaking Games to not just publish their games, but to help develop their games, get them financing, and find the best retail partners," said Shari Spiro, Breaking Games CEO. "Breaking Games is always pushing the boundaries and looking for the most creative forms of entertainment, and I know we've found it with Boogie Dice and Pixel Pals."
BOOGIE DICE: WORLD'S FIRST SOUND-ACTIVATED, SELF-ROLLING DICE
Slated for a fall 2017 launch with an MSRP of $49.99, Boogie Dice is the world's first sound-activated, self-rolling dice. Users simply clap their hands, snap their fingers or bang on the table, and the dice starts to "boogie" by itself. Designed to be a universal gaming accessory, Boogie Dice can replace any standard traditional dice in any game. In addition, the Boogie Dice app lets users program the dice to change color, roll longer, faster or higher, as well as stop the dice on command.
"Boogie Dice is the world's first sound-activated, self-rolling, motorized dice and it's going to change the way people play games," said Nimrod Back, the creator of Boogie Dice. "Boogie Dice is also a new gaming platform that supports custom games as well as existing ones, as we can create new games based on the dice's unique features and abilities. Essentially, we've created the first smart boardgame accessory."
PIXEL PALS: PIXELS BECOME PLASTIC
Breaking Games made its foray into the toy world last summer with the launch of Pixel Pals, where pixels become plastic and 2D characters turn into 3D entertainment. Available for an MSRP of $25 each, Pixel Pals are collectible pixel art-inspired figures that come in arcade cabinet-styled boxes, including:
Meowstronomy: The whole of Catkind has dreamed of space exploration, but now those dreams have become reality.
Luckzi: Test your luck with this ancient living statue. Each side of his head has a new expression.
Pixie: It's not easy being an adorable dragon superhero, but Pixie rocks a thong and cape expertly.
Robo-Attorney: 404 Error! Guilt NOT Found! Finally an attorney you can afford.
Baby Ninja: Out of the nursery and into the dojo! Baby Ninja will be loved by all ages.
"Pixel Pals was created by two indie game designers because of their true love of games and toys, just like Breaking Games. From the irreverent characters to the unique boxes, it is obvious that these toys were made with passion and comes from a place of true appreciation for what toys are -- imagination, entertainment and play," continued Ms. Spiro.
For more information:
Breaking Games Toy Fair Booth: Booth 6411, First Level, six booths in a row along the right wall
About Breaking Games
Founded by Shari Spiro of Ad Magic -- manufacturer of Cards Against Humanity, Exploding Kittens, and many more -- Breaking Games is a publishing company dedicated to getting the latest indie games to your tabletop. In our first two years, we have developed Mensa Select winners for 2015 and 2016, as well as IndieCade and Tabletop Deathmatch Finalists. We uber-promote our game designers because they are the rock stars of tabletop gaming. Our designers work directly with our team on design, development, art, and promotion to bring their vision to life. We are proud to produce some of the most innovative family, strategy and party games available today.

EIN Presswire does not exercise editorial control over third-party content provided, uploaded, published, or distributed by users of EIN Presswire. We are a distributor, not a publisher, of 3rd party content. Such content may contain the views, opinions, statements, offers, and other material of the respective users, suppliers, participants, or authors.