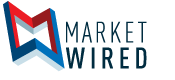 Mobify Caps Record 2016 Growth with New Investment, Establishes Lead in Mobile Customer Engagement
Driving revenue, loyalty is key for customers Lancome, Carnival Cruise Line, Paula's Choice and PureFormulas
/EINPresswire.com/ -- VANCOUVER, BC--(Marketwired - Feb 14, 2017) - Mobile customer engagement leader Mobify has announced the conclusion of a record-breaking 2016 and an additional investment led by new investor BDC Capital with participation by Series A investor Acton Capital. The growth reflects the retail market's imperative for high-growth mobile commerce and adoption of Mobify's approach to mobile customer engagement.
The investment follows Mobify's best sales year to date; highlights include Lancôme, Paula's Choice, Carnival Cruise Line and PureFormulas. In addition, the company expanded its partner ecosystem, added and promoted leadership, and was first to market with innovations to help customers exploit some of the industry's most exciting new mobile technologies, including Google's Progressive Web Apps, Payment Request API, and web push notifications.
According to Andrew Lugsdin, partner in the BDC Capital IT Venture Fund, who has joined the Mobify board, "Mobify has exhibited an impressive combination of vision, innovation, and execution at a transformational time in e-commerce. By being first to exploit the new capabilities of modern mobile devices, Mobify has been able to show brands how to offer extraordinary experiences to their customers and drive immediate revenue. We're very excited to be part of Mobify's 2017 journey."
Mobify introduced its category-leading Mobify mobile customer engagement platform in May 2016, replacing isolated point solutions with the first platform to unite Progressive Mobile web and apps, along with Engagement Marketing, such as push notifications and store traffic drivers, in an all-in-one solution. In addition to posting a record number of new customers and enterprise expansions, Mobify has more implementations of Google-backed Progressive Web Apps (PWAs) than any other mobile commerce and engagement vendor. Many believe this new mobile technology will change ecommerce by marrying the performance of native mobile apps with the ubiquity of the mobile web.
Other Mobify highlights in 2016 include:
Integration of new technology from several acquisitions including Dónde, provider of location-aware mobile technology
Expanded partnerships with technology leaders such as Google, Facebook and Apple
The addition of 11 new implementation partners, including market leaders such as Astound Commerce, one of the world's largest cross-platform e-commerce providers
Completion of its first institutional capital investment with a $10M round led by Munich-based Acton Capital Partners
 The addition/promotion of Mobify management: Jeff Smith in the new role of chief operating officer; Julie Gunn, vice president of customer success; Ashley Turk, vice president global services; Tanya Kensington, vice president of people & culture; Spence McNeill, vice president of sales; Anthony Nicalo, vice president of strategy & corporate development; and Lori Bush Shepard, vice president of marketing.
"This has been a tremendously exciting year for mobile commerce and amazing to watch as our customers experience unprecedented conversion lifts using the Mobify Platform," said Mobify CEO Igor Faletski. "With mobile commerce growing at a rate more than double the growth of total e-commerce, it's an incredible time to be at the center of the number one technology-driven transition in marketing -- mobile-centric marketing."
 To learn more about Mobify, visit www.mobify.com.
About Mobify
The Mobify Platform is a leading mobile customer engagement solution for retailers and brands that want to boost revenues, keep up with customer expectations, and protect their competitive edge. The core of Mobify's platform is Progressive Mobile and Engagement Marketing. Progressive Mobile delivers a unified customer experience across mobile web and apps, while Engagement Marketing builds customer relationships through push notifications and store drivers. Leading global brands including Lancôme, Burlington Coat Factory, Dollar Tree, Matalan, British Telecom, Carnival Cruise Line, Bosch, Superdry, Eddie Bauer, PureFormulas and Tommy Bahama generate extensive revenue through the Mobify Platform and rely on Mobify to grow their customer lifetime value. www.mobify.com

EIN Presswire does not exercise editorial control over third-party content provided, uploaded, published, or distributed by users of EIN Presswire. We are a distributor, not a publisher, of 3rd party content. Such content may contain the views, opinions, statements, offers, and other material of the respective users, suppliers, participants, or authors.