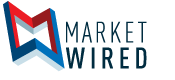 FutureLand Corp (FUTL) Finalizes Strategic Plan for 2017 Spring Planting; 3 Strains Chosen to Maximize Return on Harvest Investment
/EINPresswire.com/ -- DENVER, CO--(Marketwired - Feb 14, 2017) -  FutureLand Corp. (OTCQB: FUTL), a leading provider of strategic real estate investment, grow facilities and material solutions to the global cannabis industry, announced today that its subsidiary, FutureLand Oregon LLC, has identified the strains they will use in their first outdoor harvest. 
Josephine County, Oregon: Cameron Cox, CEO, just returned from a site visit to Josephine County, Oregon to begin planning for its first official planting with HSPendleton, LLC, a California and Oregon developer.
"We have decided to focus on developing the following 3 strains: ATF, Cherry Pie and Blue Dream, as they are showing the most promise in terms of the quality of cannabis produced. We may look to add an additional auto-flower strain as well but this strain has yet to be determined."
FutureLand Oregon, LLC is also curing its 2016 harvest that will be ready for sale in a few weeks, "Our partners learned some hard lessons last year about when to plant, how many strains to plant, what kinds of pests to be on the lookout for, and Oregon licensing restrictions. However, we are making steady progress to ensure any mistakes made in the past are not repeated for 2017," Cox stated. The plan is to produce approximately 211 monster plants for a harvest sometime in late October of this year. While the company is waiting for the big plants to grow, they hope to grow auto-flowers in between the 12-foot spacing in order to increase yield and establish a more consistent crop throughout the year. Groovy Groves, LLC believes it can get at least a couple harvests on the auto-flowers before they run out of room due to the swelling size of the big outdoor plants. This will also enable FutureLand the time to cultivate relationships with many dispensaries throughout Oregon prior to the big harvest. Many other decisions are being made regarding what kind of soil to use and what nutrients to buy. But it was a successful trip and everything is underway to realize $3,000,000 to $4,000,000 dollars in revenue by the end of year.
FutureLand Corp is a land acquisition and management company for cannabis and hemp growing operations. It specializes in uniquely zoned properties, financing, target acquisition, licensing, site plan preparation, and development of grow facilities in legal recreational cannabis states, i.e., Colorado, Oregon and beyond.
FutureLand Corp also recognizes the importance of partnerships to leverage the knowledge of local regulations in a rapidly changing industry. Below are the top three partners FutureLand Corp is currently working with:
HSPendelton, LLC is a California and now Oregon-based high-end construction company, leveraging its land assets and 25 years of experience to work with Futureland Corp in the cannabis industry.
Groovy Groves, LLC is a state-wide Oregon grower focusing on developing exceptionally high quality cannabis strains for the medical, recreational and pharmaceutical industries.
HempTech Corp. is a technology company providing specialized solutions for cultivating cannabis. They design and engineer intelligent, efficient, industrial-grade products using process control techniques, advanced environment sensors, data aggregation, visualization software and security solutions. Their goal is to provide industrial-grade quality, making it possible for growers to compete in the emerging markets or simply to grow their own high quality product.
About FutureLand Corp.
FutureLand Corp., a Colorado company, is a cannabis and hemp specialty zoned land leasing company formed to capitalize upon the emerging global cannabis market. FutureLand, focuses on target acquisition, zoning, license fulfillment, site plan preparation and financing of cannabis or hemp grow facilities throughout the United States. We give growers the opportunity to grow. We monetize through leasing the land, leasing the structures on the land, financing interest revenue and management fees associated with cultivation centers. FutureLand retains ownership of all the land and the structures. FutureLand leases to both medical marijuana, retail marijuana as well as industrial hemp growers. FutureLand does not currently grow, distribute or sell marijuana. To request further information about FutureLand, please email us at info@futurelandcorp.com, log onto our website at http://www.futurelandcorp.com, or visit us on FB @ futurelandcorp and Twitter @futurelandcorp.
Safe Harbor Statement under the Private Securities Litigation Reform Act of 1995
This press release may contain forward-looking statements covered within the meaning of the Private Securities Litigation Reform Act of 1995. These forward-looking statements relate to, among other things, plans and timing for the introduction or enhancement of our services and products, statements about future market conditions, supply and demand conditions, and other expectations, intentions and plans contained in this press release that are not historical fact and involve risks and uncertainties. Our expectations regarding future revenues depend upon our ability to develop and supply products and services that we may not produce today and that meet defined specifications. When used in this press release, the words "plan," "expect," "believe," and similar expressions generally identify forward-looking statements. These statements reflect our current expectations. They are subject to a number of risks and uncertainties, including, but not limited to, changes in technology and changes in pervasive markets. This release includes forward-looking statements within the meaning of Section 27A of the Securities Act of 1933 and Section 27E of the Securities Act of 1934. Statements contained in this release that are not historical facts may be deemed to be forward-looking statements. Investors are cautioned that forward-looking statements are inherently uncertain. Actual performance and results may differ materially from that projected or suggested herein due to certain risks and uncertainties including, without limitation, ability to obtain financing and regulatory and shareholder approval for anticipated actions.