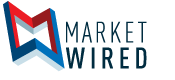 California Department of Pesticide Regulation (CDPR) Approves Use of Biologically-Safe IGI CO2 for the Control of a Wide Spectrum of Targeted Pests
/EINPresswire.com/ -- ACAMPO, CA--(Marketwired - February 09, 2017) - Inert Gas Injection, LLC (IGI, LLC) has just been informed their EPA approved IGI CO2 for the control of specific pests will be approved by CDPR by March 5, 2017 and available for use on March 6, 2017. Approval has already been received for use in the states of Oregon and Washington. Final registration approval of the IGI product was received from EPA on June 9, 2016. The product is known as IGI Carbon Dioxide.
"This is a revolutionary breakthrough in the field of pest control," said Mr. Al Dentone, President of IGI, LLC, "and will make great strides in the removal of caustic and poison chemicals, which are being used for fumigation of various pests, from the market. Our proprietary CO2 technology and the IGI Eliminator® delivery systems provide a patented, biologically safe and efficient solution that allows elimination of targeted species with no residual chemical or other biologically harmful substances," stated Mr. Dentone.
IGI CO2 used as a pesticide, is revolutionary and different from other chemical agents for pest control in that it functions only when released in a confined space. Only then do the effects of this naturally occurring, and organic gas become active. There is no contamination of soil or other spaces that occurs with lasting chemical and toxic agents. As a result, IGI CO2 used with the line of IGI, LLC delivery and control devices meets IPM (Integrated Pest Management) protocols desired by a large number of municipalities and commercial departments and has been endorsed by those agencies as such.
Mr. Dentone further stated that the time has come for a company to have an innovative approach in the Pest Control Industry. "We have been delivering toxic and poison chemicals to control pests for far too long. The time has come to look for safe alternatives so some of these harmful products can be removed from the market. This type of effective, environmentally safe and cost competitive pest control utilizing IGI CO2 and Eliminator delivery systems creates a window of opportunity that will be industry changing."
The California DPR citing is dated Feb. 2, 2017, as Notice of Proposed and Final Decision and Public Reports, Volume 2017-5, February 3, 2017. The approved EPA label can be found at www.eliminatorbyigi.com, which also list all pests currently approved for control. IGI has made submission to EPA and DPR for additions to the list to include burrowing rodents. A submission for EPA approval for the use of IGI CO2 to control bed bugs will be filed in the near future.
IGI, LLC will be attending World Ag Expo in Tulare, CA February 14-16, 2017, in Pavilion A, booth 1504 and 1505. Should you want to discuss the use of Carbon Dioxide for your pest control needs, there will be industry experts in the booth available to answer your questions. Company representatives can also be reached by telephone at the number listed below or by email.
About Inert Gas Injection, LLC. IGI, LLC, founded in 2013, is the world's only provider of EPA CO2 and the delivery devices for eradication and control of a variety of pests. For more information, see our website at: eliminatorbyigi.com.