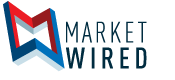 Long Island Iced Tea Corp. Continues Expansion into Latin America with New Distribution Agreement in Colombia
Announces First Partnership in South America
/EINPresswire.com/ -- HICKSVILLE, NY--(Marketwired - Feb 7, 2017) - Long Island Iced Tea Corp. (NASDAQ: LTEA) (the "Company"), a growth-oriented company focused on the non-alcohol ready-to-drink ("NARTD") tea segment in the beverage industry, today announced a new partnership to distribute its beverages in Colombia through Diviza S.A. ("Diviza").
With an estimated population of over 47 million, Colombia is the second largest country in South America1. The NARTD tea market in Colombia has grown at a 32% CAGR from 2010 to 2015, and is expected to grow another 26% to reach COP$585 billion (USD$205 million) by 20202.
Philip Thomas, Chief Executive Officer of the Company, stated, "We are extremely proud and excited to be announcing our first partnership in South America. This partnership continues the international expansion of our flagship Long Island Iced Tea® brand as well as our recently acquired ALO Juice® brand. We believe that Diviza is a great local partner in Colombia, which covers a significant amount of the country and maintains relationships with major chain accounts such as Grupo Éxito and Olímpica."
"We are very excited to welcome Long Island Iced Tea® and ALO Juice® to our portfolio and glad we look forward to working together to build these brands in our market," added Mauricio Zapata, co-founder of Diviza S.A.
Long Island Iced Tea® is an NARTD tea that will be available in 18oz bottles. ALO Juice® is an NARTD functional beverage that will be available in 0.5 liter and 1.5 liter bottles.
About Diviza S.A.
Diviza S.A. was founded in Barranquilla, Colombia on November 29, 1983. Its distribution covers approximately 40% of Colombia, including the whole Atlantic coast region. Diviza S.A. employs over 30 individuals, distributes to over 1,500 locations and 700 auto-servicios (gas stations), and works with the biggest wholesalers in the region. Diviza S.A. provides direct distribution to major chain accounts in the region such as Grupo Éxito, Olímpica and PriceSmart.
About Long Island Iced Tea Corp.
Headquartered in Long Island, New York, Long Island Iced Tea Corp. operates in the non-alcohol ready-to-drink tea segment of the beverage industry. The Company has developed non-alcoholic, premium iced tea bottled beverages made with quality ingredients that are offered at an affordable price. The Company is currently organized around its flagship brand Long Island Iced Tea®, a premium, ready-to-drink iced tea sold primarily on the East Coast of the United States through a network of regional chains and distributors. The Company's website is www.longislandicedtea.com.
Forward Looking Statements
This press release includes statements of the Company's expectations, intentions, plans and beliefs that constitute "forward looking statements" within the meaning of Section 27A of the Securities Act of 1933 and Section 21E of the Securities Exchange Act of 1934 and are intended to come within the safe harbor protection provided by those sections. These statements, which involve risks and uncertainties, relate to the discussion of the Company's business strategies and its expectations concerning future operations, margins, sales, new products and brands, potential joint ventures, potential acquisitions, expenses, profitability, liquidity and capital resources and to analyses and other information that are based on forecasts of future results and estimates of amounts not yet determinable. These statements include any statement that does not directly relate to a historical or current fact. You can also identify these and other forward-looking statements by the use of such words as "may," "will," "should," "expects," "intends," "plans," "anticipates," "believes," "thinks," "estimates," "seeks," "predicts," "could," "projects," "potential" and other similar terms and phrases, including references to assumptions. These forward looking statements are made based on expectations and beliefs concerning future events affecting the Company and are subject to uncertainties, risks and factors relating to its operations and business environments, all of which are difficult to predict and many of which are beyond its control, that could cause its actual results to differ materially from those matters expressed or implied by these forward looking statements. These risks include its history of losses and expectation of further losses, its ability to expand its operations in both new and existing markets, its ability to develop or acquire new brands, its relationships with distributors, the success of its marketing activities, the effect of competition in its industry and economic and political conditions generally, including the current economic environment and markets. More information about these and other factors are described in the reports the Company files with the Securities and Exchange Commission, including but not limited to the discussions contained under the caption "Risk Factors." When considering these forward looking statements, you should keep in mind the cautionary statements in this press release and the reports the Company files with the Securities and Exchange Commission. New risks and uncertainties arise from time to time, and the Company cannot predict those events or how they may affect it. The Company assumes no obligation to update any forward looking statements after the date of this press release as a result of new information, future events or developments, except as required by the federal securities laws.
1 Central Intelligence Agency. The World Factbook. 2016
2 Euromonitor International. "RTD Tea in Colombia". February 2016