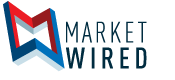 P.J. Whelihan's 2017 Wing Weekend: Stats From Wing Bowl to the Big Game
Chicken wings by the numbers for Super Bowl weekend. Infographic by P.J. Whelihan's
Click here for high-resolution version
/EINPresswire.com/ -- PHILADELPHIA, PA--(Marketwired - Feb 2, 2017) - As any restaurant or food supplier knows, early February is wing season. P.J. Whelihan's knows this better than most as they stock up on wings at their 14 locations not just for Super Bowl Sunday, but also for Philadelphia's WIP Wing Bowl. P.J. Whelihan's has provided the official wings for this annual chicken wing eating competition for 10 years, supplying 10,000 wings each year to Wing Bowl, traditionally held the Friday before the Super Bowl.
Following is a rundown of fowl facts and figures surrounding America's favorite competitive eating spectacle, general background on those sticky and spicy Super Bowl treats and what makes P.J. Whelihan's Philly and Jersey's favorite wings.
10,000: Wings prepared by P.J. Whelihan's for the annual WIP Wing Bowl competition, held Friday, February 3 in Philadelphia. 10,000 wings are enough to circle the Wells Fargo Center hockey arena (host of Wing Bowl) 16.5 times or line 8.81 football fields.


122,660: Number of wings served by P.J. Whelihan's on Super Bowl Sunday in 2016. Money is on number of wings sold for Super Bowl LI to reach 125,000.


1.33 billion: The number of chicken wings Americans will devour this coming Sunday, per the National Chicken Council. That's a 2% increase (30 million wings) over last year's estimated wing consumption.


75,000: Wings are sold every Tuesday, the weekly half price wing night celebration, at all 14 P.J. Whelihan's. That's 10,546 pounds, or 5 tons of wings every Tuesday -- equal to the weight of 1,500 Vince Lombardi trophies.


11: Number of sauces P.J. Whelihan's offers to dress their wings... for now. (Stay tuned for exciting wing sauce announcements that will be sure to please P.J. Whelihan's fans in 2017.)


10 million: The number of chicken wings P.J. Whelihan's used in 2016.


19: Total number of restaurants operated by P.J.W. Restaurant Group with more on the way and not a single closure in 30+ years.


1993: The year the first P.J. Whelihan's opened in Allentown, PA thus kicking off two-plus decades of wing mastery. 


Chicken wing facts info graphic
P.J. Whelihan's wing photo
Twitter/Instagram: @PJsPub #PJsDoesItBetter #OfficialWingOfWingBowl
Image Available: http://www2.marketwire.com/mw/frame_mw?attachid=3105541