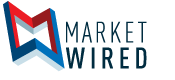 AFPM Supports Rep. Mullin's Resolution to Disapprove EPA's RMP Rule
/EINPresswire.com/ -- WASHINGTON, DC--(Marketwired - February 02, 2017) - The American Fuel & Petrochemical Manufacturers (AFPM) supports of Rep. Markwayne Mullin's Congressional Review Act resolution to disapprove of the Environmental Protection Agency's (EPA) Risk Management Program (RMP) rule.
AFPM President and CEO Chet Thompson commented:
"Safety is a core value of AFPM's members, as evidenced by the numerous programs and policies our industry has enacted that exceed regulatory requirements. However, the revisions to the RMP rule that EPA rushed out during the waning hours of the Obama Administration do not enhance safety, but rather creates security vulnerabilities, and needlessly raise compliance costs. For these reasons, we support Rep. Mullin's proposal and urge Congress to take immediate steps to disapprove of the revised rule."
About AFPM
The American Fuel & Petrochemical Manufacturers (AFPM) is a national trade association representing more than 400 companies that encompass virtually all U.S. refining and petrochemical manufacturing capacity.
Follow us on twitter @AFPMonline
Learn about us at Industry 101: http://education.afpm.org
Like us on Facebook: https://www.facebook.com/AFPMOnline
Like our Meetings page on Facebook: https://www.facebook.com/AFPMmeetings