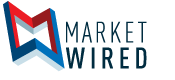 UnSit's #Walkie Award Honors Diana Nyad for Innovation
/EINPresswire.com/ -- LOS ANGELES, CA--(Marketwired - February 02, 2017) - Announcing the #Walkie Awards, honoring the most moving insights from thought leaders this month. In honor of innovation and the idea that "great minds move," UnSit will recognize innovative thinkers in February. These thought leaders are trailblazers who combine fitness and movement with creativity and productivity.
And the first #Walkie goes to ... Diana Nyad, for creating the EverWalk movement. EverWalk is a movement designed to spark an epic revolution and get Americans outdoors and walking. Founders Diana Nyad and Bonnie Stoll want to create a nation of walkers to reverse the impact that a sedentary lifestyle has on our collective health.
As epic types, Diana and Bonnie also offer with the EverWalk mass movement the chance to achieve an epic experience. They are leading long walks all over the great outdoors of America. They started this past October, leading a group 145 miles from Los Angeles to San Diego. Next fall, in September 2017, they will walk a group from Boston to NYC.
It's been said that "sitting is the new smoking," and EverWalk and UnSit are dedicated to reversing this trend with events, information, and lifestyle changes.
For interviews with Rob Jacobs, Chief UnSitter of UnSit, Diana Nyad, or Bonnie Stoll please contact Kate Durocher at 424-255-6228 or via email at: kate@redcupagency.com
MORE INFORMATION ABOUT UNSIT
UnSit is a startup that has created a new kind of treadmill desk called the WALK-1. Smaller than the treadmill you may be picturing, designed to fit under your desk, the WALK-1 will get you moving at work. Research has shown that breaking out of a sedentary lifestyle and keeping in motion can enhance your creativity and productivity. UnSitters, as WALK-1 owners call themselves, have taken 2.4 million steps so far on their desk treadmills. Trunk Club, the popular personal shopping startup acquired by Nordstrom for $350 million, has installed a WALK-1 in their Culver City location. Gunnar Peterson, personal trainer to the Kardashians, has installed a WALK-1 in his offices.
Prominent supporters of keeping fit by walking at work include experts such as Dr. David B. Agus, author of The New York Times bestsellers The Lucky Years and The End of Illness and John Ratey, bestselling author of Spark: The Revolutionary New Science of Exercise and the Brain.
Dr. Agus and John Ratey are also available for interviews over the phone or email about workplace fitness, walking and health.